Gillette, Wyoming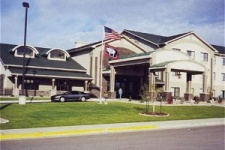 Computer rental has been elevated to the quality level of Rentech Solutions in Gillette. If you're renting a computer for work, inventory purposes, or community counsel events, call Rentech Solutions. We put the latest technology in your hands backed by 24 hour customer support and friendly expertise. We provide computer rentals for Gillette conventions and corporate training seminars.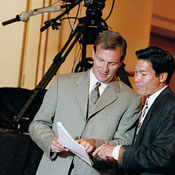 Want to place a laptop in the hands of every prospective client at your next sales rally? Rentech Solutions offers a great variety of laptop rental options for you. We deliver the best value in laptop rentals to our valued Gillette customers. We can also upload your required software to each unit through our ghosting service so that your laptops are ready to put into service upon arrival. We offer rental plans ranging from one day, one week to monthly laptop rentals. Call today for details.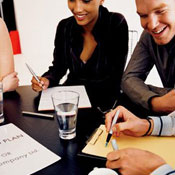 Planning a presentation or seminar in Gillette? Call Rentech Solutions to rent a projector. Our projectors will help hold the interest of your audience with their incredible clarity and brightness. We stock Epson, Viewsonic and Dukane projectors of varying lumens. We also stock presentation screens to help complete your visual delivery. We make projector rental in Gillette economical and hassle free.
When you need to rent AV equipment in Gillette, call Rentech Solutions. We offer top quality PA systems, mixers and wireless microphones for any event. Let us provide you with the technology at your time of need at a low cost. You can also rent a 42" plasma display to deliver a stunning visual display to your audience. Call Rentech Solutions and speak with a dedicated staff member about your next Gillette AV rental endeavor.
IBM Laptop Rental
Hotels Serviced in Gillette
Holiday Inn Express Hotel & Suites
1908 Cliff Davis Drive
Gillette, WY 82718
Universities Serviced in Gillette
Gillette College
300 W Sinclair St
Gillette, WY 82718