Fort Lauderdale, Florida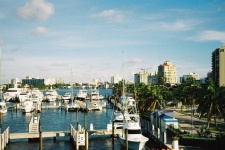 Fort Lauderdale Computer Rentals
Excellent service and reliability is what to expect from Rentech Solutions when renting computer or av equipment in Fort Lauderdale, Florida. Many of our customers continue to use our computer and av rental services due to their past positive experiences with our company. We believe that treating customers to the best of our abilities helps them succeed. We also believe that we can not succeed without our clients. Our audio visual and computer rental equipment is well maintained for best possible results every time rented in Fort Lauderdale. We have many different ways that we can meet your rental needs. Rentech will stand behind our av and computer rental services and make sure that you are satisfied at the end of your event. Trust in Rentech to deliver the computer and audio visual rental services you need in Fort Lauderdale, Florida.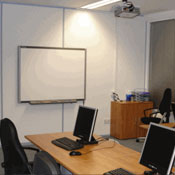 Fort Lauderdale LCD Projector Rentals
Do you need an lcd projector and screen rental for an upcoming trade show in Fort Lauderdale? Rentech Solutions is here to help with our quality rental equipment.
Renting and leasing projectors in Fort Lauderdale
has never been easier. This service is made possible by the professionals at Rentech. We have many different name brands to choose from that include Infocus, Epson, and Dukane. Our computer projector rentals can be used for PowerPoint presentations in Fort Lauderdale businesses. We will offer clear guidance with set up instructions and trouble shooting tips when you rent an lcd projector from our company. Rentech also provides many accessories that can be attached or connected to your projector including dvd players and camcorders for live events. Call Rentech Solutions now and arrange an
lcd projector rental
for your Fort Lauderdale, Florida meeting.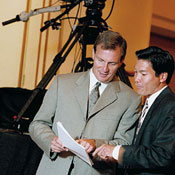 Fort Lauderdale Laptop Rentals
Laptop computer rentals
are available for Fort Lauderdale area trainings and meetings. Rentech Solutions will make your next event smooth and successful with our quality computer rentals. We have notebooks that consist of quality name brands like Hewlett Packard and Dell. Rentech will go the extra mile in making sure you are satisfied when renting computers from our company. We have Dell Optiplex desktop computer rentals available for training labs. Our laptop computers come standard with carrying cases for your convenience. Renting notebook computers in Fort Lauderdale is an easy and affordable process that can be set up in as little as minutes. Rentech Solutions has a minimal amount of paperwork that has to be filled out. This will save you time and energy in your busy day. Call now for computer, notebook, and laptop rentals in Fort Lauderdale.
Fort Lauderdale Audio Visual Rentals
Plasma display rentals can be obtained in Fort Lauderdale from Rentech Solutions. We have many audio visual rental solutions designed to make life easier. We will make sure that your av rental equipment arrives on time well in advance of your event. Rentech offers lcd monitor rental, camcorders, and pa systems for Fort Lauderdale trade shows. Many conventions also require wireless microphones and mixers. Rentech can provide any av equipment that can include dvd players, vcr's, and any necessary cables. Please contact Rentech Solutions for your
Fort Lauderdale audio visual rentals
.
Leasing Laptops
Conventions Serviced in Fort Lauderdale
Hotels Serviced in Fort Lauderdale
Lauderdale Beachside Hotel
4660 North Ocean Drive
Fort Lauderdale, FL 33308
Universities Serviced in Fort Lauderdale