Wilmington, Delaware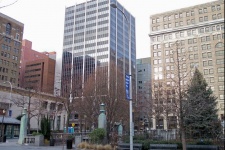 Wilmington Computer Rentals
Rentech Solutions provides computer and audio visual rentals for clients in Wilmington, Delaware. Our company has many different ways to assist our clients with their presentations. We have a large variety of computer and av rental equipment that can meet any meeting needs. Rentech has a highly trained staff that is equipped with the knowledge to provide expert customer support for your computer rental needs in Wilmington. Choosing Rentech will help keep your mind at ease with the quality equipment that we provide. Many av rental companies charge for smaller accessory type items, at Rentech we provide these items for free. That is just another way we thank our Wilmington, Delaware customers for renting from us. We will provide top name brand audio visual equipment at affordable prices. Our efforts will make your event easy and hassle free. Contact the industries true professionals today for your next meeting or training that requires computer and audio visual rentals in Wilmington, Delaware.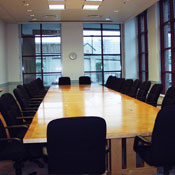 Wilmington LCD Projector Rentals
Do you have a PowerPoint presentation coming up in Wilmington, Delaware? Contact Rentech Solutions to rent an lcd projector today. Our company is the nations leading projector rental supplier. With top name brand projectors available to rent we are the premier provider. Rentech Solutions has large projector screens available along with other av accessories needed for your presentation. Our projector rentals have low lamp life hours, and they are quality units that are taken very good care of. Many clients in Wilmington use our lcd projectors to help with their meetings. Many business people use lcd projectors in today's market as an effective tool for trainings, meetings, and conventions. Rentech Solutions has hundreds of lcd projectors in stock and ready to rent. Our company also provides lcd projector rentals for weddings and social events. Rentech provides digital projector rentals to many local schools and colleges. Choose quality, reliability, and affordable rates when choosing Rentech Solutions for
renting your next projector in Wilmington, Delaware
.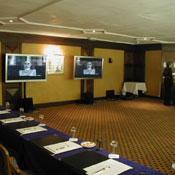 Wilmington Laptop Rentals
Do you need a laptop rental for business or travel? Rentech Solutions provides
laptop computer rentals to Wilmington
businesses. Our company has a very large inventory of quality name brand computers, laptops, and notebooks for rent. We carry Dell, IBM, and HP computers to handle all of your training or meeting needs. We also provide desktop computer rentals for more permanent needs. Rentech can provide laptop computer rentals in Wilmington for short or long term use. We have special services designed to assist Wilmington customers with custom applications that will help save you time and money. Our notebook rentals will also come standard with a Logitech USB optical mouse, ac adapter, and a convenient carrying case. Rentech will also provide you with a network cables and surge protectors for free if requested. Our laptop rentals will come standard with a built in wireless card. We have many different ways of meeting your need of
renting and leasing computers in Wilmington, Delaware
call today for more details.
Wilmington Audio Visual Rentals
Need a
plasma display rental in Wilmington
? Rentech is here to help with a variety of audio visual rental solutions. Our company has an extensive av inventory that you can rent or lease for your next trade show or convention. We carry wireless microphones, audio mixers, and sound systems. Rentech Solutions also rents lcd monitors, podiums, and fax-copy machines for use in Wilmington. Our company has a strategic advantage over the competition and that is strictly based on excellent customer service with affordable av rental prices. Rentech will provide audio visual rental equipment for any event regardless of size. We treat every Wilmington customer the same. Choose Rentech today, we look forward to adding you to our repeat customer list for audio visual rentals.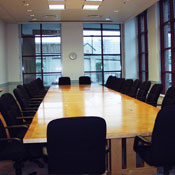 Audio Equipment Rental
Hotels Serviced in Wilmington
Doubletree Hotel
4727 Concord Pike
Wilmington, DE 19803

Universities Serviced in Wilmington