Hockessin, Delaware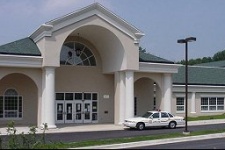 Hockessin Computer Rentals
Call Rentech Solutions for all your computer rental needs in Hockessin, Delaware. We specialize in providing state of the art computer rentals for corporate clients. Computer rentals are a smart way of keeping up with projects that require specialized equipment such as mass label printing or new software demonstrations. We get you the technology you need at a great price and for fitting terms.
Renting a computer is convenient and economical
with Rentech Solutions. We provide the latest technology and current software preinstalled on every Hockessin computer rental.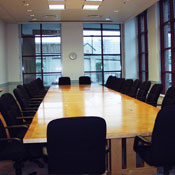 Hockessin Laptop Rentals
When you require a laptop rental for that special event, think Rentech Solutions. We're the premier laptop rental company for conventions, training seminars and corporate events in Hockessin. We can also customize each unit with your software when you rent a laptop notebook computer from us. One of our friendly account managers will customize a notebook rental to meet your requirements without exceeding your budget. When you require multiple laptop rentals or just one notebook rental, we will provide the technology. Rentech Solutions is committed to your complete satisfaction with all of your laptop rentals in Hockessin.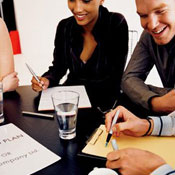 Hockessin LCD Projector Rentals
Planning a presentation or training seminar in Hockessin? Call Rentech Solutions to rent a projector. We stock Epson, Viewsonic and Dukane projectors of all sizes and carry presentation screens and carts to help complete your task. Our LCD projector rentals are lightweight and simple to use. Simply attach the VGA cable to your computer and you're ready to go, we also include all the necessary cabling to attach your projector rental to multiple other sources.
We make projector rental easy
. Powerpoint presentations are affordable and effective with a state of the art LCD projector rental from Rentech Solutions.
Hockessin Audio Visual Rentals
Do you need top quality AV rental equipment for a special event in Hockessin? Why not rent your AV equipment from Rentech Solutions? We have an extensive audio visual rental equipment list including but not limited to: wireless microphones, amplified speakers, and mixing boards to make your event the best one yet. All AV rental equipment delivered to Hockessin customers are backed by 24 hour customer support. Professionals and individuals rely on our audio visual rentals to help their events excel on a limited budget. Let a knowledgeable account manager tailor the perfect audio visual rental for you.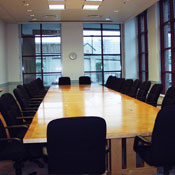 Leasing Computers
Hotels Serviced in Hockessin
Nabstar
23 Withers Way
Hockessin, DE 19707
Universities Serviced in Hockessin
Delaware School of Real Estate
7234 Lancaster Pike #200B
Hockessin, DE 19707