Claymont, Delaware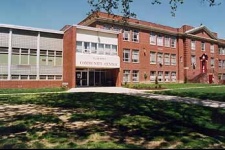 Claymont LCD Projector Rentals
Renting a projector from Rentech Solutions is a fast and convenient way to get the tools for your next presentation in Claymont. Give us a call to discuss your project. We'll help you pick out a projector rental with the proper amount of lumens for your audience. We'll also advise you on viewing screens, setup and operation. We guarantee your projector rental to be where you need it on time and at the lowest possible cost. All of our LCD projector rentals are performance checked and made ready for use before ever leaving our warehouse.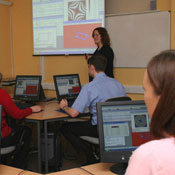 Claymont LCD Projector Rentals
When you need to make an impact with your next presentation, call Rentech Solutions for AV rental. We are delighted in helping you make a great impression. Our audio visual rentals come backed by 24 hour technical support and a 100% satisfaction guarantee. We provide microphones, speakers, DVD players, laser pointers and awesome plasma displays in Claymont. If you need AV rental equipment, we will make sure you attain it at the best possible rates. Call and speak with one of our dedicated account managers about the perfect audio visual rental gear for you.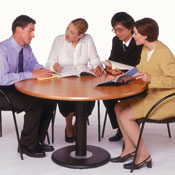 Claymont Computer Rentals
Rentech Solutions provides fast and convenient computer rentals in Claymont, Delaware. We provide
computer rentals for a temporary office
or many rentals for a software trade show. Let us supply the technology for your next conference. We can tailor a computer rental package to fit any need. Desktop computer rentals are a cost effective way to get technology when it is neccessary without the large capital outlay of purchasing equipment. All of our computers available for rent come preimaged with the software that you use, making them ready to use as soon as they arrive.
Claymont Laptop Rentals
Call Rentech Solutions to
discuss your next laptop rental in Claymont
. Laptop rentals are perfect for sales training classes or new software presentations. Rentech Solutions can provide a single laptop for a business traveler or several hundred notebook units for a corporate event. We now offer Core 2 duo processors in our IBM notebooks as well as our HP laptop rentals. Let us put a laptop rental plan together for you. Notebook rentals make large scale training events affordable and practical for businesses to host.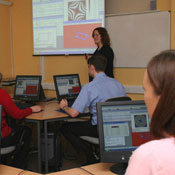 Laptop Rental
Conventions Serviced in Claymont
Hotels Serviced in Claymont
Holiday Inn Select
630 Naamans Road
Claymont, DE 19703