Wausau, Wisconsin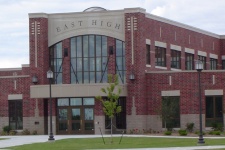 Wausau clients can obtain computer rentals from Rentech Solutions with a simple phone call. When you have an important sales conference in Wausau and would like a temporary office set up in your hotel, call us. We deliver everything you need to get your computer related tasks done. Rentech makes computer rental in Wausau a pleasurable experience.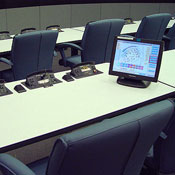 Looking for a laptop rental in Wausau? Rentech Solutions has what you need. Call one of our pleasant and experienced account managers to begin assembling a laptop rental for you. Our ghosting service will download all your vital software to each laptop rental to save you time and money. Stay productive and on budget with a laptop rental in Wausau.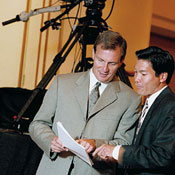 Call Rentech Solutions to schedule your next projector rental in Wausau. We have state of the art LCD projectors and screens to make your sales presentation surpass you and your colleague's expectations. We also rent projectors for birthdays, receptions and retirement parties so that you can display cherished images. We stock all the top models in a variety of lumens to meet any projector rental room size requirement.
A Wausau client recently contacted Rentech Solutions to provide him with an Anchor speaker system, DVD, and 42"plasma display. He was setting up a table at a job fair and wanted people to notice the variety of careers his agency was offering. Rentech can provide any manner of AV rental to Wausau customers. We pride ourselves in getting you the AV rental equipment to get your special projects accomplished.
Dell Laptop Rental
Hotels Serviced in Wausau
Howard Johnson Inn and Conference Center
2101 North Mountain Road
Wausau, WI 54401
Universities Serviced in Wausau