Sheboygan, Wisconsin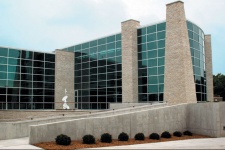 Keep your employees updated visually with a projector rental from Rentech Solutions. A Sheboygan client recently obtained a projector rental and screen to go over company projections with her associates. At Rentech, we pride ourselves in getting you the quality equipment you need to make a difference with your business. Projector rentals can be used for video, power point or web based applications. What can Rentech Solutions do for you?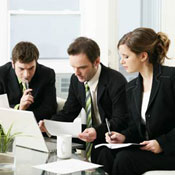 Do you need to rent AV equipment in Sheboygan? At Rentech Solutions, we pride ourselves in offering the latest technology in AV at affordable rates. We rent everything from digital camcorders to PA systems. Allow our well experienced staff to make your event in Sheboygan the best it can be with an AV rental from Rentech Solutions.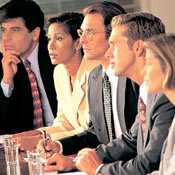 Rentech Solutions is Sheboygan, Wisconsin's A1 Company for computer rentals. We delight in offering the best available technology from IBM, Dell and HP to our customers. One of our responsive team members can help customize your order from one to over one hundred computer rentals. We can help you decide how to proceed with computer rental in Sheboygan, call Rentech Solutions today.
When you need to bring on temporary employee to meet project deadlines, call Rentech for a laptop rental. Laptop rentals can provide your company with short term IT tools at an economy never before available. Rentech Solutions makes it fast, easy and inexpensive in Sheboygan. Employees will stay more productive with a laptop dedicated to their own use. Get a laptop rental today.
Audio Equipment Rental
Hotels Serviced in Sheboygan
Holiday Inn Express
3823 Germaine Avenue
Sheboygan, WI 53081

Universities Serviced in Sheboygan