Racine, Wisconsin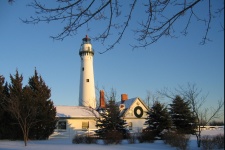 When it comes to computer rental in Racine, Wisconsin Rentech Solutions has you're your business needs. Call one of our knowledgeable account representatives to discuss your computer rental requirements for you're a Racine trade show or sales conference. Renting computers from us is fast, convenient and cost effective. Trust Rentech Solutions for all of your Racine computer applications.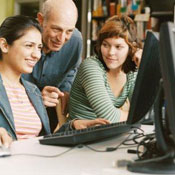 When you rent a laptop computer from Rentech Solutions, we guarantee the best service and value in Racine. Our orders are shipped right to your door ready to unpack and begin using upon arrival. Our ghosting service allows us to download all your necessary software saving you valuable set up time. When you're planning a training event in Racine and you need laptop computers, think Rentech Solutions.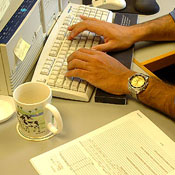 Do you need to rent a projector for your next classroom presentation in Racine? At Rentech Solutions, we rent high quality LCD projectors from Epson, NEC, Mitsubishi and Dukane. A projector rental makes perfect sense for displaying your company's software at employee orientation or during periodic software update courses. Speak with a friendly Rentech employee about all of the available projector rental options in Racine.
AV rentals are provided to Racine by Rentech Solutions. We have everything you need to facilitate a corporate recognition event, wedding reception or weekend festival. Our quality AV rentals are tested and cleaned before being professionally packaged and delivered directly to you. Your 100% satisfaction is our number one priority. Call Rentech for your next AV rental in Racine.
Audio Equipment Rental
Hotels Serviced in Racine
Radisson Harbourwalk Inn
223 Gaslight Circle
Racine, WI 53403

Universities Serviced in Racine