Oshkosh, Wisconsin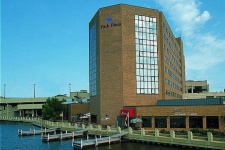 Call Rentech Solutions the next time you have a computer rental planned in Oshkosh, Wisconsin. We pride ourselves in offering the latest technology for your conference, trade show or corporate event. Great computers with brand names like Dell, HP and IBM are always on hand in our warehouse. We offer long or short term contracts on all equipment to fit your computer rental requirements in Oshkosh.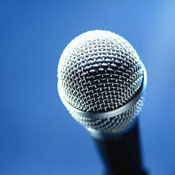 Rentech Solutions is Oshkosh's primary distributor of premier laptop rentals. With brand names like IBM and Dell, we have the right technology to get your next assignment accomplished. Just tell us when you need it and how long you need to rent, we'll do the rest. We also offer an imaging service that allows us to download the software you need saving you set up and labor expense in Oshkosh.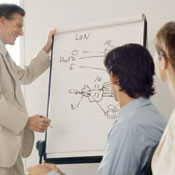 Call Rentech Solutions for a quality projector rental when you have an important presentation upcoming. Our projectors are light weight and easy to set up. They attach to your laptop for slide shows or to a DVD player to show a compilation. They're perfect for training new employees' software. What could you do with a projector rental in Oshkosh?
When you need to make an event extra special, call Rentech Solutions for AV rental. We are thrilled to help deliver a great trade show presentation. We provide microphones, speakers, DVD players, laser pointers and complete PA systems. Now you can throw a company picnic without a huge capital investment. If you need to rent AV equipment in Oshkosh, we have you covered.
Leasing Notebooks
Hotels Serviced in Oshkosh
Oshkosh Park Plaza Hotel & Convention Center
One North Main Street
Oshkosh, WI 54901
Universities Serviced in Oshkosh