Milwaukee, Wisconsin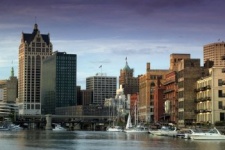 Rentech Solutions presence in Milwaukee has grown to be recognized at the leader in technology equipment rentals by providing quality name brand products at an affordable price and leading the industry in customer service. We WOW our customers by providing an easy hassle free service while receiving the latest rental equipment on the market today. Our inventory includes: laptop computer rentals, projector rentals, audio visual rentals, and digital camcorder rentals. We are constantly updating our inventory with new rental equipment and monitoring the usage of equipment coming and going to make sure every piece of rental equipment is in the perfect working order and condition. Our repeat customers are always confident they will receive rental equipment in advance to the events start date and always in the best condition. Please contact Rentech Solutions directly if at anytime you need any assistance on our products and services in Milwaukee, Wisconsin.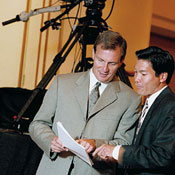 In Milwaukee Rentech Solutions supplies all major corporations, convention centers, and hotel conference centers with laptop computer rentals and desktop computer rentals. We carry only name brand quality
laptop and computer rentals
preloaded with fresh installations of the necessary software for general internet browsing and common tasks. Our technicians can preinstall any software at our clients request on large quantities of computer rentals to help cut down time during on site installations. We have experience in every facet of the laptop and computer rental industry and will consult with our client and advice the most efficient way to meet their specific requirements. Please contact Rentech Solutions today for an accurate price quotation on laptop rentals and
computer rentals for your next event in Milwaukee
.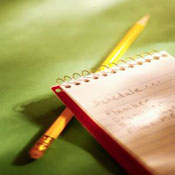 Our Specialty is providing our clients in Milwaukee with the highest quality projector rentals on the market. We carry many different models of projector rentals for boardroom presentations, PowerPoint presentations, large conventions, and even weddings. All of our projector rentals are tested within our facilities for lamp life, filter hours, and to ensure optimal performance during all of our clients events in Milwaukee. Our goal is to maintain customer relationships through unsurpassed customer service and keeping a high standard on the quality of equipment we provide to our customers. We believe our projector rentals are second to none and carry a price match policy to back it up. Another addition to any projector rental is our projector screen rentals. Projector screen rentals are easy to setup and come in various sizes to suit small and large audience and room sizes. Please contact us for additional information in regards to our
projector rentals and services available in Milwaukee, Wisconsin
.
Additional items we carry are a complete line of
audio visual equipment rentals available for any event in Milwaukee
. We provide large venues with name brand lavaliere microphone rentals, Mackie audio mixers, Anchor powered speaker system rentals, and digital camcorders in many different formats. All of Av rentals are of professional quality and are completely and rigorously tested before we will purchase the items for our customers to use. Audio visual equipment rentals come packaged with all the necessary accessories and cables for plug and play compatibility between multiple pieces of various Av rental equipment. Please feel free to contact Rentech Solutions for further information and product specifications on any of our audio visual rentals in Milwaukee, Wisconsin.
Rent A LCD Flat Panel
Conventions Serviced in Milwaukee
Hotels Serviced in Milwaukee
Hyatt Regency
333 West Kilbourn Avenue
Milwaukee, WI 53203
Universities Serviced in Milwaukee