Manitowoc, Wisconsin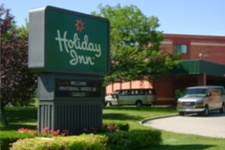 Rentech Solutions is dedicated to delivering the best in computer rentals to Manitowoc, Wisconsin. We'll support your IT requirements with outstanding 24 hour customer service. Rentech's years of experience can be utilized to customize computer rental packages for corporate conferences or trade shows. Call today to experience Rentech Solutions commitment to quality computer rentals in Manitowoc.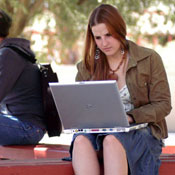 Call Rentech Solutions for all your laptop rental applications in Manitowoc. We supply top of the line laptop rentals for any company requirement. A client recently had a laptop delivered to his hotel so he could stay in touch with the main office while on vacation. Many companies are opting for laptop rental to provide technology for temporary employees. What can Rentech Solutions do for your technology needs in Manitowoc?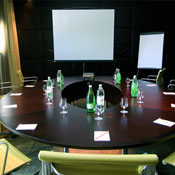 Planning a presentation or classroom seminar in Manitowoc? Call Rentech Solutions to rent the Sanyo XP51 projector. This projector will captivate your audience with fantastic clarity and detail. We also stock Epson, Infocus and Dukane projectors of varying lumens and carry presentation screens to help complete your next assignment. We make projector rental in Manitowoc a painless process.
AV rental equipment is provided by Rentech Solutions to our clients in Manitowoc. When you have a reception, retirement party or offsite meeting, let us deliver a high quality piece of AV equipment. We have mixing boards, plasmas, microphones, laser pointers, digital camcorders and more. Our Manitowoc AV rentals are guaranteed in stock and ready to use. Speak to an account manager today.
Rent Computers
Conventions Serviced in Manitowoc
Manitowoc County Expo
5201 Vista Road
Manitowoc, WI 54220
Hotels Serviced in Manitowoc
Holiday Inn
4601 Calumet Avenue
Manitowoc, WI 54220
Universities Serviced in Manitowoc