Madison, Wisconsin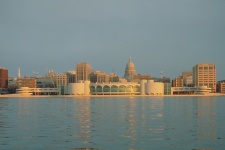 When in Madison, Wisconsin look no further than Rentech Solutions to provide you with quality name brand technology equipment rentals for your next event. We are well known for industry leading laptop computer rentals, projector rentals, audio visual equipment rentals, and world class customer service. Our large inventory enables our company to bring high quality equipment rentals to Madison at affordable prices to meet our client's budgetary requirements. Rental agents are knowledgeable and able to assist in selecting the proper rental equipment to fit our client's requirement and needs. Feel free to call on Rentech Solutions to supply your company with the best rental equipment on the market.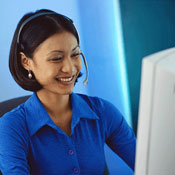 Our
projector rentals
are second to none, we guarantee every projector rental in Madison will be in good working condition and ready for immediate use upon delivery. For a professional appearance we provide projector screen rentals in many various models and sizes to give every presentation a professional touch. Projector rentals and projector screens are totally portable and are easy to setup within minutes. All of our projector rentals come complete with all the cables and accessories for simple connection to many output devices like laptops and DVD players. Our projector rentals are ready for use and require no addition software for installation and setup. If at any time any of our projector rental clients need assistance we have technicians available for immediate support to answer any questions. For further information in regards to the models and uses of our projector rentals, please feel free contact any of our rental associates at any time.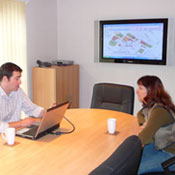 At Rentech Solutions we carry many different makes and models of high quality name brand computer rentals and laptop computer rentals. Our large inventory of laptop computer rentals allows us to cover larger events with matching models with the required configurations our clients need.
Computer rentals in Madison
come complete with the full setup including: 19" LCD monitors, external speakers, key board, and mice. Upon request we will provide any networking gear, surge protectors, and extension cords and help assist and resolve any connectivity and networking issues that may arise. Our computer rental technicians have years of experience and are well trained to be able to assist in software loading and configuring laptop and computer rentals to exact specifications needed by our customers. Please contact Rentech Solutions for details on the many models of computer rentals and
laptop rentals available in Madison, Wisconsin
.
For large venues in Madison we provide a full line up of audio visual rentals. We stock many trusted name brand multiple channel audio mixers, wired and wireless microphones, powered speaker systems, and a large supply of cables and accessories for complete setup. Audio visual rentals are tested thoroughly before and after every rental to ensure all Av rental equipment are in excellent working condition for every client. This practice maintains consistency and gives our repeat clients confidence that every time they receive their audio visual rentals it will meet and exceed their expectations. Please contact Rentech Solutions Av department for information on our full line of
audio visual rental equipment and accessories available in Madison, Wisconsin
.
Rent Computers
Conventions Serviced in Madison
Hotels Serviced in Madison
Madison Concourse Hotel & Governor's Club
1 West Dayton Street
Madison, WI 53703
Universities Serviced in Madison