Green Bay, Wisconsin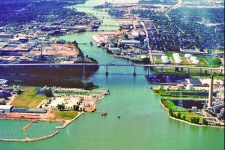 Our company provides Green Bay, Wisconsin with high quality name brand equipment rentals. We carry large quantities of laptop computer rentals, projector rentals, and audio visual rentals for our client's events in Green Bay. Rentech Solution's large inventory of name brand technology equipment rentals guaranties we will have in stock the right equipment to successfully fill all of your companies rental needs. Our friendly and knowledgeable staff is passionate and ready to help our clients make informed decisions on which rental equipment will best suit their event and needs. All equipment rentals in Green Bay will come with all the accessories and cables included for setup and instant use upon delivery. Every rental from Rentech Solutions also come with the support of our experienced technicians who can help with any questions our clients might have throughout their rental term.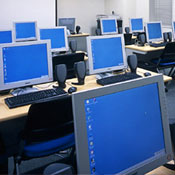 At Rentech Solutions we are known for our personalized service in providing custom
computer rentals and laptop rentals to Green Bay
. Our laptop computer rentals in Green Bay come complete with every accessory needed including network cables, external mouse, and carrying case. Upon request our computer rentals can be accompanied with various networking equipment for small or large setups that need to share information or have total internet access. Our technicians are available to help our customers with custom software installations and to configure laptop and computer rentals to their specific needs. With our servers we can replicate any computer rentals hard drive and transfer the image to other computer rentals making an exact copy. Please contact Rentech Solutions for complete details on our name brand
laptop computer rentals and services offered in Green Bay, Wisconsin
.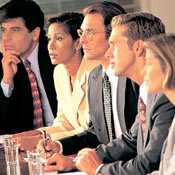 We supply Green Bay with high quality name brand projector rentals for corporate presentations, weddings, and sporting events.
Projector rentals
are based on brightness which is determined by ambient light conditions, audience size, and placement of the projector rental. Our projector rental associates are well trained and experienced be able to recommend the right projector model for your needs with a few simple questions. All of our projector rentals come complete with all the cables and accessories for immediate plug and play connection to laptop computers and DVD players thru VGA and component connections. At our main warehouse projector rentals are tested thoroughly to ensure quality and reliability for every customer's event in Green Bay.
Our
audio visual rentals in Green Bay
are ideal for large venues with multiple presenters involving medium to large audience sizes. With our Av rentals all attendees will hear the presentation clearly and will enhance participation from the audience members. At Rentech Solutions we provide audio mixer rentals, wireless microphone rentals, powered speaker system rentals, and a full line of audio visual rental accessories and custom cables. With every Av rental in Green Bay we provide technical support from our experienced and skilled staff and will help customers use all their equipment effectively and properly. Contact any of our rental associates today for full details on any of our audio visual rentals available in Green Bay, Wisconsin.
Computer Equipment Rental
Conventions Serviced in Green Bay
Brown County Expo Center
1901 South Oneida Street
Green Bay, WI 54304
Hotels Serviced in Green Bay
Candlewood Suites Green Bay
1125 East Mason Street
Green Bay, WI 54301
Universities Serviced in Green Bay