Brookfield, Wisconsin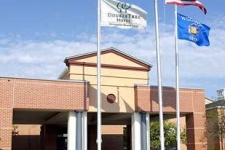 Rentech Solutions is Brookfield's premier computer rental company. We are dedicated to serving your specific technology requirements. We offer Dell and HP computers to meet your company's needs large, or small. Now you can set up temporary offices without a huge capital investment. Our experienced and friendly staff is waiting to assist you in choosing the computer rentals that are right for your Brookfield business.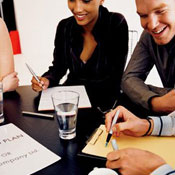 If you are planning on traveling in the Brookfield area or need a portable system, our wireless laptop rentals are second to none. Preinstalled software is standard issue with our laptop rentals. Our well trained employees at Rentech Solutions can assist you in choosing the laptop to match your application and desires. Call and experience expedient hassle free rentals today.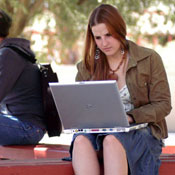 Rentech's projector rental is perfect for sales presentations or community meetings in Brookfield. We offer quality projector rental at affordable prices. Our employees provide outstanding customer support to all of Brookfield's projector needs. We offer Epson Powerlight projectors renowned for there crisp clarity and incredible detail. Try a projector rental from Rentech Solutions and enjoy the ease of delivery directly to your destination
Call Rentech Solutions for all your AV rental needs in Brookfield. We stock an assortment of top quality microphones, mixers, speakers, cameras, and plasma displays. Our corporate clients have varying needs for AV rentals so we have just about any AV item ready to be delivered right away. Whether you're planning a wedding reception or a corporate recognition event in Brookfield, we have what you need in AV equipment rental.
Rent A Computer
Hotels Serviced in Brookfield
Doubletree
18155 Bluemound Road
Brookfield, WI 53045
Universities Serviced in Brookfield