Huntington, West Virginia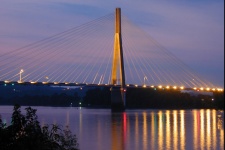 Rentech Solutions is the main hub in bringing technology rental equipment to the Huntington, West Virginia area. We furnish our clients with latest equipment within our industry at affordable prices. Our large inventory includes a large selection of name brand rental equipment including: laptop computer rentals, high lumen projector rentals, and a large selection of audio visual rentals. Rental associates are friendly and very knowledgeable in every aspect of the rental industry. Our associates are able to help assist our customers in making an educated decision on the right rental equipment that will best suit their needs. We service all major corporations, convention centers, and government agencies in Huntington, West Virginia.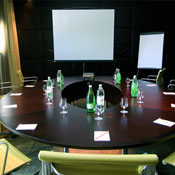 One of our primary specialties is computer rentals and
laptop rentals in Huntington, West Virginia
. We carry large quantities of laptop computer rentals in many different name brand name models to meet our client's requirements. Technicians are available to configure large quantities of laptop computer rentals to the necessary preloaded specifications upon delivery to your event. This service is provided free with any multiple computer and laptop rentals in Huntington. Our computer rentals and laptop rentals are preloaded with fresh software, updates installed, and tested for dependability and performance before and after every rental use. All of our laptops rentals have wireless internet capabilities and are ready for instant web access through wireless router connectivity. We supply networking cables, routers, and switches with any computer and laptop rentals upon our customer's request. Please contact Rentech Solutions for product information and
computer rental services in Huntington, West Virginia
.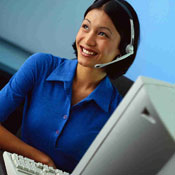 If in need of a
projector rental in Huntington
, rely on Rentech Solutions to supply you with the latest models of projector rentals in the industry. Our projector rentals are great for PowerPoint presentations, large conventions, and personal slideshow movie viewings. Projector rentals can be packaged with powered speaker systems and projector screens to enhance the sound and give the presentation a formal professional look. Our projector screen rentals are available in multiple sizes and styles to accommodate room dimensions and audience sizes. Our projectors for rent are maintained by our local technicians to ensure every client receives their equipment in perfect working condition for every event in Huntington. Please contact Rentech Solutions for help and assistance in selecting the best projector rentals for your next event in Huntington, WV.
For large venues we provide a full line of
audio visual equipment rentals in Huntington
. We supply professional quality wired and wireless microphone rentals, multiple channel audio mixer rentals, digital camcorder rentals, and amplified speaker rentals. With all our Av rentals we supply all the needed accessories and cabling that is needed to properly connect all your audio visual equipment rentals together. We have highly experienced technicians available to help assist any clients who may need help or have questions on how to properly setup their Av rental equipment. Our camcorder rentals are available in large quantities and in mini DV, DVD, and internal hard drive formats to fit many recording scenarios. With camcorder rentals we are able to provide external microphone rentals and tripod rentals upon our customer's request. Contact our Av rental department for further details on all of our available audio visual rental equipment and specifications in Huntington, West Virginia.
Rent A Computer
Conventions Serviced in Huntington
Hotels Serviced in Huntington
Holiday Inn Hotelste Civic Arena
800 3rd Avenue
Huntington, WV 25701
Universities Serviced in Huntington