Richmond, Virginia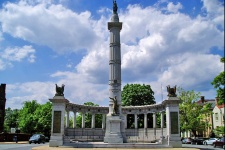 Need to rent equipment in Richmond, Virginia? Rentech Solutions can provide quality rental solutions at affordable prices. Our company has dedicated service to Richmond clients for rental equipment. Many of our clients choose to use Rentech Solutions for their rental needs on an on going basis. Rentech has teams and management in place to ensure the rental process is seamless. Our
Richmond computer rental equipment
is tested and ready for use. Trusting in Rentech to deliver quality computer and audio visual equipment for the Richmond area is a safe bet. We will match or beat any Richmond computer and av rental company.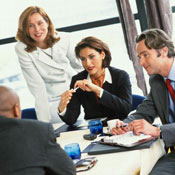 Need
laptop computer rentals in Richmond
for training? Contact Rentech Solutions to provide up to date computers that are set up to meet your needs. Our computers and laptops will come with any accessories requested. Richmond area clients rent laptop computers from Rentech consistently to meet the demands of their growing businesses. Our company is prepared to provide computer rentals, laptop rentals, and notebook rentals for meetings and other business usages. Rentech Solutions will ensure a hassle free rental period for our Richmond, Virginia Clients. Rentech also rents and leases top name brand computers to ensure unmatched quality. When renting or leasing laptops from our company please keep in mind that quality is what Rentech was built on.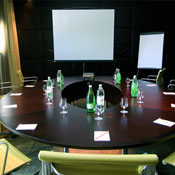 Need to make a presentation in Richmond? Rentech is here to assist. We have many lcd projector rental models ready to meet your demands. Our company has many years of experience in providing business professionals with meeting room equipment rentals. Rentech will provide digital projector rentals in Richmond for PowerPoint presentations, weddings, and business banquets. Our techs thoroughly test all projects before they are rented to ensure quality usage without any interruptions. Rentech Solutions will make sure that your Richmond projector rental will arrive on time every time. Trust in a company that has the focus and equipment required when
renting or leasing projectors in Richmond, Virginia
.
Does your business require audio visual rentals for an upcoming event in Richmond, Virginia? Let Rentech take the burden off of your shoulders. Our company has a full line of quality av rental equipment tailored to meet the current needs of your business. Our company provides audio equipment such as pa sounds systems, wireless microphones, and audio mixers. This equipment will ensure that your businesses message is heard by the audience. Our audio visual rental equipment is hand picked by our company to make sure quality units are delivered every time to Richmond venues. Rentech provides plasma display rentals, camcorder rentals, and projection screens to help your company focus on the video end of the event. Trusting in Rentech will assist you in delivering o message that will be professional and long lasting. Contact Rentech today to find out we can meet your
audio visual needs in Richmond, Virginia
.
Plasma Display Rental
Conventions Serviced in Richmond
Hotels Serviced in Richmond
Universities Serviced in Richmond