Rutland, Vermont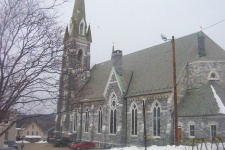 Rutland's business community will appreciate the experience and responsiveness Rentech Solutions offers in the computer rental industry. We can help with convention set ups, trade show booths and corporate training rooms. Projects that require short term
computer rentals
are what we dedicate ourselves to. With 24 hour tech support and software preinstallation labor included, Rentech saves you time and money. Call an account manager to discuss your next computer rental in Rutland.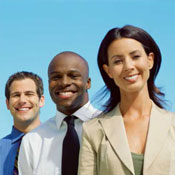 Call Rentech Solutions for laptop rentals in Rutland, Vermont. We have a large supply of state of the art laptops available for training events and offsite meetings. A client recently ordered a laptop rental delivered to his resort so he could keep up with email while on vacation. We have account representatives standing by to assist you in setting up a laptop rental in Rutland for any project.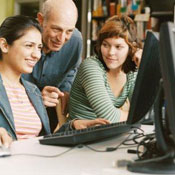 Rentech Solutions is Rutland's premier provider of projector rentals. We offer
high quality state of the art LCD projector rentals
ideal for sales presentations, school projects and much more. We also have 4 to 7 foot theater presentation screens and a full compliment of accessories available. Call Rentech Solutions today for all of your projector rental needs in Rutland, Vermont.
Let's get your special event in Rutland started. Rentech Solutions has everything you need to have a company picnic, recognition event or holiday extravaganza. Our superior AV rental items are easy to set up, operate and will impress your associates. We have just about any AV rental your party could use. Call Rentech to discuss your event in Rutland and we'll supply an AV rental to meet your needs.
Lease Notebooks
Hotels Serviced in Rutland
Best Western Inn & Suites
1 US Route 4 East
Rutland, VT 05701
Universities Serviced in Rutland