Montpelier, Vermont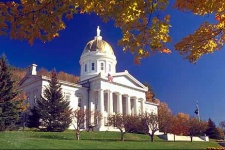 Call Rentech Solutions the next time you need to
rent a computer
or similar technology in Montpelier, Vermont. We pride ourselves in offering the latest technology for your conference, trade show or corporate event from the leading manufacturers in the industry. We offer Sony, Mackie, Shure, HP and IBM rentals just to name a few. Rentech account managers have years of experience in the computer rental and AV rental arenas and we provide customized rental solutions for your Montpelier business. You can rent with confidence when you conduct business with us. You will receive excellent customer service and the best pricing in the industry. Discuss your next event in Montpelier with us today.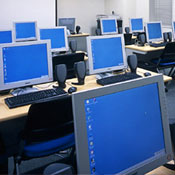 If you're a traveling consultant or sales professional, you'll find computer rental to be a fast, easy, economical way to do business when you're on the go. Looking for a
laptop rental in Montpelier
? Let Rentech Solutions help. Call one of our experienced account managers and we'll tailor the right notebook rental for you. Our ghosting service will download all your vital software to each laptop computer rental to save you time and money. Do you need to rent hundreds of laptops? Rentech Solutions can handle rental orders of all sizes in Montpelier. Call us when you are planning a corporate training event. Rentech can deliver a customized notebook to each of your trainees to allow them hands on experience with the desired material. We also provide computer and laptop leasing for longer range projects. Lease a computer to stay ahead of the technology curve and maintain your company budget.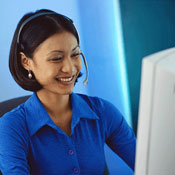 Rentech Solutions provides
LCD projector rentals to Montpelier
customers. We offer the popular Epson Powerlite in a variety of lumens and resolutions as well as other leading brands. Our goal is to provide you with a projector rental that will fit your needs and your budget. Rentech stocks a fleet of projectors for Montpelier clients to choose from. Our friendly account representatives will gather the details of your project and suggest the proper projector to suit your needs. Call Rentech Solutions and let an experienced account manager help set up your next Montpelier projector rental.
Do you need to
rent AV equipment
for a reception or corporate event in Montpelier? Rentech Solutions makes available everything from microphones and laser pointers to PA systems and plasma displays. Call a friendly and knowledgeable account manager today to discuss your AV rental requirements. Rent AV equipment to spice up your next family reunion. Montpelier business clients call Rentech to supply AV rentals for corporate recognition events and offsite meetings. Contact our professional AV rental company today. We'll tailor a solution for you.
HP Laptop Rental
Hotels Serviced in Montpelier
Comfort Inn & Suites At Maplewood
213 Paine Turnpike North
Montpelier, VT 05602
Universities Serviced in Montpelier