Burlington, Vermont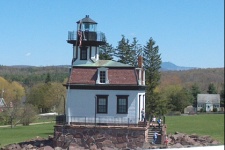 When holding a corporate event in Burlington, Vermont Rentech Solutions is your one stop source for today's premiere technology rentals. We provide all major convention centers, hotels, and corporations within Burlington with equipment to support their businesses training and presentation needs. Our company supplies quality name brand audio visual rentals, laptop computer renting and leasing, and LCD projector rentals for both corporate and private use. We support rentals for weddings, tradeshows, corporate events, and large conventions throughout Burlington. We have experienced rental agents available to offer valuable knowledge and provide assistance in determining the best rental equipment that is right for your event while staying within your budget.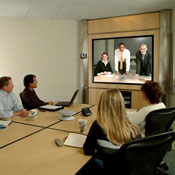 Rentech Solutions is known for the outstanding services and quality we provide with all of our
computer and notebook rentals in Burlington, Vermont
. We provide preloading of software, individual configurations, and network infrastructure of computer rentals for any of our clients upon request. At our main facility we can duplicate a single computers hard drive and transfer an exact duplicate on to multiple computer rentals within minutes. This imaging service is available for all laptop computer rentals and will dramatically cut down on the time and cost of software installation and configuration time. Our nationally known brands of computers and wireless notebooks include Dell, Hewlett Packard, IBM, and Gateway. All of our
laptop computers for rent
can be customized to enhance performance to be able handle many different types of software applications. Contact Rentech Solutions today and let us know your computer rentals specifications that you require and we will match you up with the best laptop computer rental to support your event.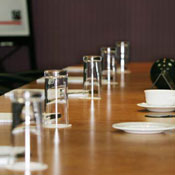 In Burlington, Vermont another service we provide for presentations are high Lumen LCD projector rentals. Our projector rentals are ideal for large conventions, theater productions, boardroom presentations and even wedding picture slideshows. All of the projectors for rent are portable and come with all the accessories for immediate use and connection to DVD players, laptop computers, and satellite boxes through either VGA or component connection. With your projector we also provide projector screen rentals in many different sizes and styles to accommodate your audience and room size. Our associates are able to help determine the exact projector rental needed for your event by asking a few quick easy questions. All of our
projector rentals available for Burlington, Vermont
are completely tested by our technicians to maintain lamp life, picture quality, and reliability.
In our audio visual rental inventory we provide Shure wireless microphone rentals, Anchor powered speaker rentals, Mackie audio mixer rentals, a large inventory of accessories to support all of the products we provide for Burlington, Vermont. Another popular piece of Av equipment for rent is our digital camcorder rentals available in many recording formats. The camcorder rental formats we provide are DVD, internal hard drive, and mini DV formats that each record to different media. Our audio equipment rentals are universally compatible for upgrading existing systems or as an add-on item. For larger venues we provide technical assistance and support throughout your audio visual rental period and technicians are available twenty four hours for immediate setup help. Please contact one of our AV rental associates today for full details and pricing on all available
audio visual rentals in Burlington, Vermont
.
Rent IBM Computers
Hotels Serviced in Burlington
Courtyard By Marriott
25 Cherry Street
Burlington, VT 05401
Universities Serviced in Burlington