San Antonio, Texas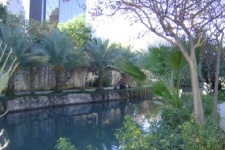 Rentech Solutions provides quality computer rentals, laptop rentals, and projector rentals to all major corporations, convention centers, and businesses in the San Antonio area. We carry nationally known quality equipment rentals that are tested and dependable. Our rental facilities stock various laptop rentals and computer rentals to satisfy any specifications our clients demand. The large quantity of projectors we stock gives the flexibility to exceed all of our San Antonio rental client's expectations.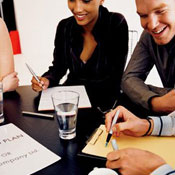 At Rentech Solutions our computer rentals and laptop rentals are second to none. We have the experience to customize any computer and laptop rental order to your company's exact specifications and configuration. Our
San Antonio computer rental
technicians can provide an easy solution for wireless laptop rental networking and provide wireless access points for internet hot spots. The large quantity of
laptop rentals available for San Antonio clients
give them the freedom to choose the models they prefer by various name brand manufacturers. Please contact any of our laptop and computer rental associates for detailed specifications on the models available in San Antonio.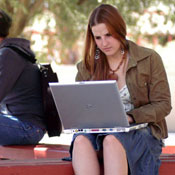 We specialize in
projector rentals in San Antonio
for all occasions. If you are holding a corporate training, tradeshow, or personal presentation to
Citibank
we have a projector rental to meet your needs. Projector rentals are tested thoroughly after each event to provide perfect clarity and brightness for each rental. This habit gives all our repeat projector rental clients confidence that every projector will be in perfect working condition when they receive their projector rental. Please contact any of our helpful projector rental sales associates for information on selecting the right projector rental in San Antonio for your event.
Rentech Solutions offers a wide variety of
audio visual equipment rentals in San Antonio
. We service all major hotels, convention centers, and corporations, providing only quality name brand Av equipment rentals in San Antonio. Our selection of audio visual rental equipment includes a large of inventory of audio mixer rentals, wireless microphone rentals, and amplified speaker system rentals. Included with all Av rentals are various accessories including cables of various lengths and all necessary adapters to ensure complete and instant hookup and connection to various other audio visual rental equipment. Our rental sales staff is available for further information and to answer any questions regarding Av equipment rentals in San Antonio.
Rent an HP
Conventions Serviced in San Antonio
Hotels Serviced in San Antonio
Pear Tree Inn by Drury
143 North East Loop 410
San Antonio, TX 78216

Universities Serviced in San Antonio
San Antonio College
1300 San Pedro Ave
San Antonio, Texas 78212