Dallas, Texas

Rentech Solutions provides quality computer rentals, projector rentals, and audio visual rentals in the Dallas area. We carry a complete line of technology rental equipment and accessories available for trade shows, conventions, and presentations in Dallas. We provide technical assistance and customer service for every client ensuring providing the proper knowledge on how to use any rental equipment successfully. Our rental technicians can provide details and help plan out the necessary rental equipment to best fit our client's specifications and requirements. By using our services it will help leverage presentations and ensure that any event rental in Dallas will have a successful outcome.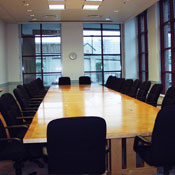 Our computer rentals and laptop rental models are tailored to meet and exceed any of our client's needs in Dallas. We provide the latest technologies and carry only quality name brand computer and laptop rentals to maintain dependability for every
laptop computer rental in Dallas
. Our technicians are able to configure computer rentals and laptop rentals to suite your companies needs and provide valuable information for networking and
custom computer rental setups in Dallas
. Please contact one of our computer rentals staff associates for further information on rental services provided in the Dallas area.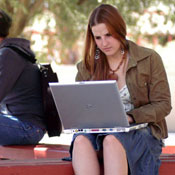 At Rentech solutions we provide Dallas with a large selection of projector rentals for any occasion. Our large inventory of projector rentals gives our clients more options and choices to leverage the success of all presentations. We have quality name brand projector rentals available for trade show booths, conventions, and board room presentations. With all projector rentals in Dallas we provide all accessories needed and the option of various projector screen rentals to suit small and large audience sizes. Our in house technicians thoroughly check all projector rentals over and inspect every order meticulously to maintain reliability for every projector rental. Please contact Rentech Solutions today for more details on the various
projector rental models available in Dallas
.
Other items we offer at Rentech Solutions are an entire product line of
audio visual rentals in Dallas
. We provide full technical support and setup assistance for all our client's audio visual equipment rentals in Dallas. All Av rentals come backed with our professional experience and the knowledge of every piece of audio visual equipment available for rent. At Rentech Solutions we strive to educate all teach our clientele how to use their audio visual equipment rentals successfully and take any guess work out. We provide custom cables for all Av rentals in Dallas to accommodate even the trickiest setup situations. Please contact our audio visual rental department for further information on our full product line of audio visual rentals in Dallas.
HP Laptop Rental
Conventions Serviced in Dallas
Hotels Serviced in Dallas
Prava Suites
13402 Noel Road
Dallas, TX 75240
Universities Serviced in Dallas