Myrtle Beach, South Carolina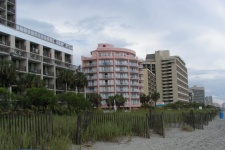 Rentech Solutions is the leading provider of
computer and technology rentals to Myrtle Beach, South Carolina
customers. Rentech has years of experience in the computer rental industry and we can assist you in structuring the technology for your next trade show or convention in Myrtle Beach. Rentech offers specialized services in the computer rental, laptop rental, audio visual rental and projector rental fields. Call a Rentech Solutions account manager today to discuss your next event in Myrtle Beach.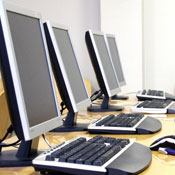 Audio visual equipment is something most people handle only a few times. That's why Rentech Solutions provides
AV rental equipment to Myrtle Beach
clients with 24 hour technical support. Use AV rental equipment at a wedding reception or retirement party. Spice up any corporate event in Myrtle Beach with a quality rental from Rentech. We deliver PA systems, wireless microphones, plasma displays, and much more. Plasma's are popular for trade show booths and conventions in Myrtle Beach.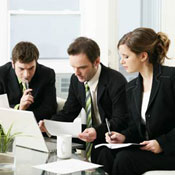 Computer rentals are our specialty. We supply name brand IBM, HP, and Dell computer and laptop rentals for your corporate needs. Renting laptops helps Myrtle Beach business clients facilitate training classes and conferences. Rentech will preload each laptop rental with your necessary software to cut down on rental time and save you money. Notebook rentals are a great way to keep in touch when you are vacationing or out of town for business. Rent a notebook from Rentech to avoid carrying your computer on the airplane and the hassle of extra baggage. Rentech Solutions also offers computer leasing to Myrtle Beach Clients. A computer or laptop lease can help you get short term projects done without a huge capital expenditure. Lease a laptop for your student to use while at college. A
Myrtle Beach laptop rental
will help you accomplish your mission at the lowest price possible.
Rentech delivers high quality
LCD projector rentals to Myrtle Beach
customers. Use a projector rental at your next sales presentation. We can supply you with a professional viewing screen as well as a projector rental that is perfectly matched to your audience size and presentation conditions. Projector rentals are also great for individuals looking to add a little excitement to a family night or community gathering. You can use a projector rental to show movies by attaching it to your DVD player. The projector hooks up with one cable. It's so easy. Use a projector rental for an all night gaming session. Project your favorite gaming system on a blank wall. Call us for any Myrtle Beach projector rental desire.
Rent A HP Computer
Hotels Serviced in Myrtle Beach
Hilton Myrtle Beach Resort
10000 Beach Club Drive
Myrtle Beach, SC 29572
Universities Serviced in Myrtle Beach