Greenville, South Carolina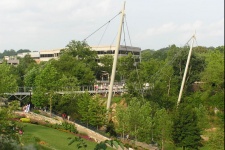 Greenville, South Carolina customers can count on Rentech Solutions for computer and audio visual rentals. Rentech has been serving Greenville customers for years and our account managers offer computer rental and AV rental knowledge to each client interaction. Call us to discuss your next training event, trade show or convention in Greenville. We will work closely with you to determine what technology is needed and the proper rental items to deliver. We are here for you 24 hours a day backing each computer rental with outstanding customer service and technical support. We know you put a lot of effort into planning your Greenville corporate events. Contact a professional computer and technology rental company that appreciates your business. We'll work hard to ensure you receive a quality rental experience that stays within your budget.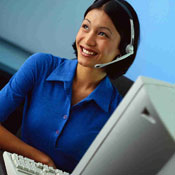 Rentech Solutions can help you make an educated
computer rental
decision based on your Greenville business requirements. We have cutting edge Dell and HP systems preloaded with your required software to save you time and money. Rentech Solutions' well trained representatives want to help your business maximize productivity with a timely and cost effective computer rental. Rentech delivers to your corporate event in Greenville. When it's time for training and development, call Rentech Solutions. We will ensure each of your Greenville trainees receives a preinstalled computer rental that is charged, clean and ready to go. Leasing computers is popular with small business clients that are preparing for short term projects.
Greenville laptop computer rentals
are fast, economical and convenient. Our knowledgeable account managers will assist you with planning the technology requirements for a trade show or convention. We want you to be satisfied with every aspect of your computer rental in Greenville. Call Rentech to experience how a professional computer leasing and rental company can help with your next Greenville project.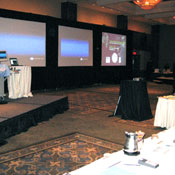 Projector rentals are offered to Greenville, South Carolina
customers by Rentech Solutions. Rent a projector to add excitement to a recognition event or holiday party. You can project video or slide shows using a laptop computer. Project pictures at a retirement party in Greenville. We have projector rentals that are lightweight and easy to set up. Projectors attach to the media player with one cable so there is no confusion. Rentech will supply you with the cables that you need. An experienced Rentech account manager will help you in determining the projector rental that is right for your project. Tell us the approximate number of people in your presentation to
CUICAR
and we'll do the rest.
At Rentech Solutions, we are delighted in helping Greenville, South Carolina clients make a great impression with a state of the art AV rental. We provide microphones, speakers, DVD players, laser pointers and awesome plasma display rentals. An AV rental is perfect for large bridal showers, assemblies or company picnic. If you are planning an event in Greenville, give us a call. Renting AV equipment will help liven up almost any event. Make use of a Mackie sound mixer when you have a speech at your next recognition event. Rent a dozen digital camcorders for a wedding reception. Greenville AV rental customers have counted on Rentech for years to deliver the products and services they need. Rentech also offers a low price guarantee. If you need to rent
AV equipment in Greenville
, we have it.
HP Notebook Rentals
Conventions Serviced in Greenville
Hotels Serviced in Greenville
La Quinta Inn & Suites
65 West Orchard Park Drive
Greenville, SC 29615
Universities Serviced in Greenville