Charleston, South Carolina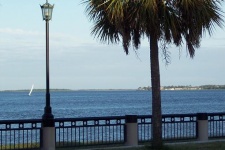 Computer rental in Charleston, South Carolina
is economical and readily available for business and personal use. We provide top of the line name brand units from trusted manufacturers like Dell and IBM. When you need high quality affordable desktop computer rental in Charleston, contact Rentech Solutions. We provide excellent customer service and affordable leasing rates to our valued clients. We promise to deliver to your office or a trade show on time, every time. Don't trouble your company with the excess expenditure of long term IT purchase and maintenance costs of computer upkeep. We provide a way for companies to maximize productivity while saving money and hassle. Contact Rentech Solutions for detailed rental information and computer specifications from one of our knowledgeable account managers.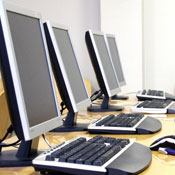 Laptop rental
is a great way for offsite conferences and professional meetings to be well equipped in Charleston. We provide the latest laptop computer lease packages to our customers in Charleston. We network your requested software to all of your requested laptops to save your company time and money. We provide high quality service with a desire to make sure your needs is met without an excessive expenditure. Our large selection consists of the latest cutting edge laptop notebooks and high quality software. We eliminate costly laptop purchases, the technology is available when you need it and then you do not have the inventory costs and miscellaneous expenses when your event is finished.
We supply Charleston with high quality name brand projector rentals for corporate presentations, weddings, and sporting events.
Projector rentals
are based on brightness which is determined by ambient light conditions, audience size, and position of the projector lease. Our projector rental associates are learned in and will be able to recommend the right LCD projector model for your needs with a few simple questions. All of our projector rentals come complete with all the cables and accessories for immediate plug and play connection to laptop computers and DVD players thru VGA and component connections. We make using your rental easy. At our main warehouse projector rentals are tested thoroughly to ensure dependable trouble free operation for every customer's event in Charleston.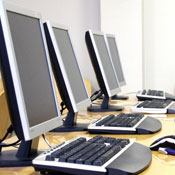 When you need to make an impact with your next presentation, call Rentech Solutions for an AV rental. We are delighted in helping you make a great impression. We provide microphones, speakers, DVD players, laser pointers and awesome plasma displays in Charleston. An AV rental is the perfect thing to liven up your company outing. You can set up your own personal sound system to play all your favorite songs and attach a mixer and microphone to make special announcements. Charleston wedding reception planners can use our service as a way to save money. With Rentech's convenient terms and large inventory, we're sure to provide the right AV rental gear at the best price in Charleston. If you need to rent
AV equipment in Charleston
, please call Rentech Solutions today.
Rent HP Laptops
Conventions Serviced in Charleston
Hotels Serviced in Charleston
Charleston Place Hotel
205 Meeting Street
Charleston, SC 29401
Universities Serviced in Charleston