Warwick, Rhode Island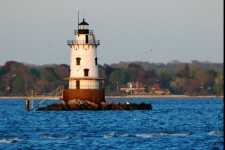 Warwick, Rhode Island customers call Rentech Solutions for all their computer rental and audio visual rental needs. Rentech has been involved in the computer and technology industry for years and we can help with almost any project. Renting computers is a popular trend for companies that are conducting training and development classes. Audio visual rentals are provided to Warwick corporate clients as well as individuals. We have built our reputation on the notion of superior customer service and quality rental equipment. We have an extensive list of repeat clients that come back to Rentech time and time again. Our dedicated account managers work closely with Warwick rental clients to ensure all their needs are met. The equipment we offer is state of the art and is inspected, professionally packaged and expediently delivered to Warwick rental customers.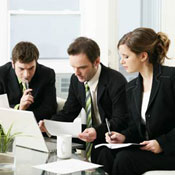 When you need to
rent a high quality computer in Warwick, Rhode Island
, call Rentech Solutions. We provide the leading technology from IBM, HP and Dell to facilitate your computer rental projects. Computer leasing makes good sense for short term business training or temporary office setups. Rentech would like to be your number one computer rental dealer for Warwick conferences. We'll deliver everything you need in Warwick for your next large meeting or conference. We also offer computer leasing for longer term contracts. When your business is taking on temporary employees, equip them with a computer lease to maximize individual productivity within your company. Rent a computer for inventory updates or database creations in Warwick. Leasing a computer is fast and convenient when using Rentech Solutions. We also offer
notebook rentals to Warwick
travelers. Rentech ships to hotels so you don't have to be out of the loop for even a single day.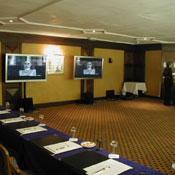 Call Rentech Solutions to rent a projector for your next training event in Warwick. We rent quality LCD projectors from Epson, NEC, Mitsubishi and Viewsonic. Just tell us the approximate number of people and we'll provide you with the right technology. We also have presentations screens available to Warwick clients. There's no need to travel with your office equipment when Rentech can deliver. Besides, you'll want a projector that is perfectly suited to your environment. Rentech has a large fleet of projector rentals and we're sure to have the one that's perfect for you. Renting a projector is great fun for backyard movie nights or gaming contests. Discuss your next ideal for a
Warwick projector rental
with a Rentech associate today.
Do you need to
rent AV equipment in Warwick
? Call Rentech Solutions for an AV rental. One of our friendly and knowledgeable account managers will help you choose the right system to meet your needs. We rent Plasma displays, microphones, mixers, camcorders and DVD players to help make your event the best it can be. A client recently received a Mackie mixer, speakers, DVD player and wireless microphones to hold a ball room dancing event at a local facility. Call Rentech Solutions for all your Warwick AV rental needs.
Rent Projectors
Conventions Serviced in Warwick
Hotels Serviced in Warwick
Crowne Plaza Hotel at the Crossings 801 Greenwich Avenue
Warwick, RI 02886
Universities Serviced in Warwick