Newport, Rhode Island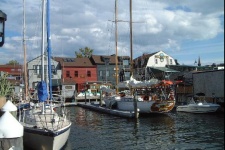 LCD projectors are available for your next business conference in Newport, Rhode Island. Rentech Solutions can help you make the proper projector rental choice. With names like Epson, Mitsubishi and Viewsonic we can offer you the finest selection of projector rentals available. We stand behind our projectors with full product support and Rentech's satisfaction guarantee. Let Rentech Solutions make projector rental hassle free for your next Newport presentation.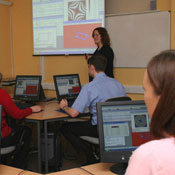 Rentech Solutions is Newport, Rhode Island's premier site for everything in computer rental. Let us help structure the technology for your next trade show or corporate event. We offer the best hardware on the market from IBM and HP. We also promote a ghosting service which allows us to customize each computer rental with your needed software. With years of experience, we can save you time and money on your next Newport computer rental project. Give us a call today.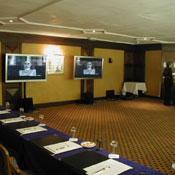 When planning a get together or retirement party in Newport consult Rentech Solutions for your AV rental needs. PA systems, plasmas and digital camcorders are just a few of our items in stock for rental. All our AV rentals are tested and quality assured by a dedicated and knowledgeable Rentech Solutions employee. Make your next Newport event excel with the help of an AV rental from Rentech Solutions.
Call Rentech Solutions for the finest in laptop rentals. We supply Newport customers with the laptop rentals needed for business, educational or personal use. Whether you need to keep up with email when you're on vacation or you need to provide multiple students with a laptop rental for a field project, Rentech Solutions can deliver the technology you need.
Leasing Notebooks
Hotels Serviced in Newport
Newport Bay Club and Hotel
337 Thames Street
Newport, RI 02840
Universities Serviced in Newport