Wilkes Barre, Pennsylvania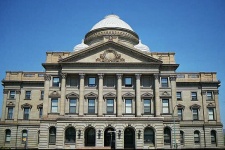 Call Rentech Solutions the next time you need to
rent a computer in Wilkes Barre
, Pennsylvania. We pride ourselves in offering the latest technology for your conference, trade show or corporate event from the leading manufacturers in the industry. We offer long or short term contracts on all equipment to fit your computer rental needs. If you're a traveling student, consultant, or sales professional, renting a computer in Wilkes Barre makes a lot of sense.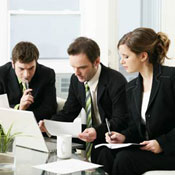 Looking for a laptop rental in Wilkes Barre? Rentech Solutions has what you need. Call one of our pleasant and experienced account managers to tailor the right laptop rental for you. Our ghosting service will download all your vital software to each
laptop rental
to save you time and money. Need hundreds of laptops for a corporate event in Wilkes Barre? Rentech Solutions can handle orders of all sizes.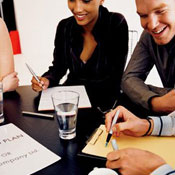 A projector rental from Rentech Solutions could be the missing element for your next presentation in Wilkes Barre, Pennsylvania. We supply quality LCD projectors that are perfect for power point presentations, slide shows and video displays. Play a video of the factory floor for your next sales presentation to show your clients how business is conducted. With a powerful sales demonstration aided by a projector rental, how could they say no?
When you rent AV equipment from Rentech Solutions, you'll receive superior gear, excellent terms and 24 hour tech support. We supply PA systems, wireless microphones, digital video cameras and much more. An AV rental makes perfect sense for any special event in Wilkes Barre. We provide state of the art tools and you won't have to deal with inventory, storage or upkeep
HP Computer Rental
Hotels Serviced in Wilkes Barre
Best Western Genetti Hotel & Convention Center
77 East Market Street
Wilkes Barre, PA 18701
Universities Serviced in Wilkes Barre