Pittsburgh, Pennsylvania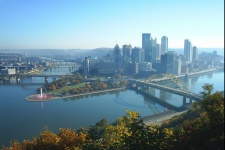 Pittsburgh, Pennsylvania is a city that is growing in high tech jobs. Their robotics industry has developed into one of our nations largest producers. Rentech Solutions is a
computer rental
company that provides IT gear to
Allegheny Technologies
and other growing industry in Pittsburgh. We can help with
laptop rentals
for training events and sales rallies as well as
AV equipment rentals
. We maintain a huge inventory of specialty items and make them available to Pittsburgh clients with convenient terms. Rentech also takes pride in providing outstanding service in everything we do. From projector rental to plasma display and trade show booth set ups, we handle all our orders with a degree of professionalism rarely found in the technology rental industry.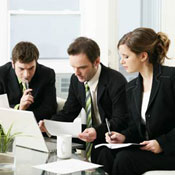 Rentech Solutions delivers the best customer service in the computer rental industry to Pittsburgh customers. We offer imaging and configuration labor, wireless networking, set up and 24 hour support. We can assist you with class room set up for training events or office on the road requirements. Call one of our experienced account managers to discuss your next Pittsburgh computer rental deal. We will listen to your aspirations and assist you with a computer rental plan that will put things in action. Pittsburgh customers can rent notebooks for an offsite activity. Rentech also provides laptop computer leasing for longer term events. We have set up temporary offices in extended stay hotels. Leasing computers is a great way for charter schools to get their students the leading technology on a tight budget. Call Rentech to talk about your next laptop computer or notebook rental or lease.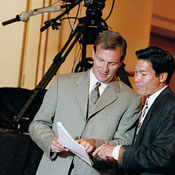 The next time you have a presentation in Pittsburgh, Pennsylvania; call Rentech Solutions for a high quality
LCD projector rental
. Your production will come alive when you rent a projector and professional viewing screen. It's perfect for power point and web browsing applications in Pittsburgh. You can attach a DVD player to it with ease to exhibit video or digital pictures. Pittsburgh business client have enjoyed dealing with Rentech for years. They know that their projector rental will be where they need it, on time and ready to go. Our fleet of projectors are meticulously tested and cleaned to ensure you have a great projector rental experience. Our bulbs are replaced frequently and the legs are checked for stripping and changed out as needed. No detail is overlooked. Call Rentech the next time you have an important presentation. We'll provide you with the right LCD projector rental to make you look like a star.
Need to rent AV equipment in Pittsburgh? Call Rentech Solutions for an AV rental. One of our friendly and knowledgeable account managers will help you choose the right system to meet your needs. We rent 42" Plasma displays, microphones, mixers, camcorders and DVD players to help make your Pittsburgh event something they'll remember for years. When your restaurant or bar is expecting a large crowd for the big Steelers game, you could consider a projector rental. Rentech can provide you with a LCD projector, 10' x 10' fast fold screen and speaker system to show the game. We can also get you a microphone and mixer to set things up for announcing prize winners and specials. Discuss your next big event in Pittsburgh with an experienced Rentech associate and we'll customize an AV rental package to exceed your needs and meet your budget.
Plasma Display Rental
Conventions Serviced in Pittsburgh
Hotels Serviced in Pittsburgh
Universities Serviced in Pittsburgh