Johnstown, Pennsylvania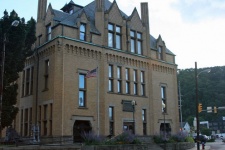 Call Rentech Solutions for quality computer rentals in Johnstown, Pennsylvania. We will provide your business with the technology needed for conferences with
Northrop Grumman
or a trade show. At Rentech Solutions we listen to our clients and deliver customized computer rental packages. We back our process up with a service guarantee that is second to none. You will receive the best value in Johnstown and build a relationship that will last for years.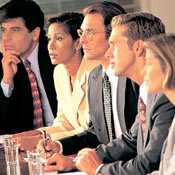 Obtaining an AV rental in Johnstown used to be a tricky task. That was until Rentech entered the market with clean, quality, professional AV rentals. We are your one stop shop for PA systems, plasmas, microphones and more. Not only do we deliver the best gear but our service is something that we emphasize. We offer 24 hour set up and operation service. We'll do whatever is necessary to make things right for your Johnstown AV rental.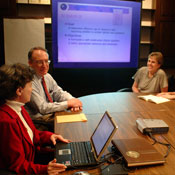 When you need to rent a laptop in Johnstown, call Rentech Solutions. We can assist you with laptop rentals for temporary employees or for special projects like field surveys. Rentech also provides Johnstown customers with
laptop rentals for vacation
and business travel. If you'd like to experience the convenience and affordability that a professional laptop rental company can provide, call Rentech.
Do you know how much a typical hotel conference center charges for a daily projector rental? Let's just say it's out of this world. Rentech Solutions can deliver the perfect projector rental for your presentation at a more reasonable cost and backed by 24 hour friendly tech support. When using Rentech you can typically get a higher quality projector for a week for what they charge daily. Call Rentech for your next Johnstown projector rental.
Rental Staging
Conventions Serviced in Johnstown
Hotels Serviced in Johnstown
Comfort Inn & Suites
455 Theatre Drive
Johnstown, PA 15904
Universities Serviced in Johnstown