Hershey, Pennsylvania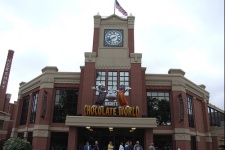 A laptop rental can make business travel in the Hershey area easy. Rentech Solutions has the best cutting edge laptops available to meet your busy schedule. Technical support for a Rentech laptop rental is always courteous and free of charge. Try Rentech solutions and experience our real service commitment today.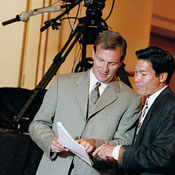 Rentech Solutions can help you make an educated computer rental decision based on your Hershey business requirements. We have cutting edge
Dell and HP
systems preloaded with your required software to save you time and money. Rentech Solutions' well trained representatives want your business to maximize productivity and be satisfied with every computer rental in Hershey, Pennsylvania.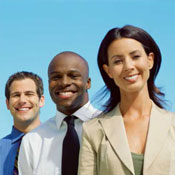 Rentech Solutions is Hershey's number one stop for LCD projector rentals. We have the highest quality projectors available from the top manufactures. We'll make your presentation shine with a projector rental that will be top quality, arrive on time and at be the best value in Hershey. A projector rental is also a great idea for class reunions. Imagine projecting senior class pictures from twenty years ago.
At Rentech Solutions, we are delighted in helping Hershey clients make a great impression with a
state of the art AV rental.
We provide microphones, speakers, DVD players, laser pointers and awesome plasma displays. An AV rental is perfect for large bridal showers, assemblies or company picnic. If you need to rent AV equipment in Hershey, we have it.
Infocus Machine Rental
Conventions Serviced in Hershey
Chocolate Avenue Conference Center
701 E Chocolate Ave
Hershey, PA 17033

Hotels Serviced in Hershey
Universities Serviced in Hershey