Erie, Pennsylvania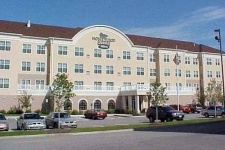 When you are planning for your next fundraiser or fair information booth, consider how an AV rental from Rentech Solutions could help. We can provide a microphone and powered speaker system to reel the crowd in. A plasma display could be just the trick to catch everyone's eye. Call Rentech before your next event in Erie, we'll provide the AV rental items needed to attract the people.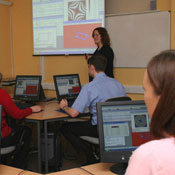 Call Rentech Solutions the next time you need to rent a computer in Erie, Pennsylvania. We pride ourselves in offering the latest technology for your conference, trade show or corporate event from the leading manufacturers in the industry. If you're a traveling student, consultant, or sales professional, renting a computer is a fast, easy, economical way to do business when you're on the go.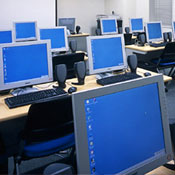 Looking for a
laptop rental in Erie
? Let Rentech Solutions help. Call one of our experienced account managers and we'll tailor the right laptop rental for you. Our ghosting service will download all your vital software to each laptop rental to save you time and money. If you have a need for dozens of laptops, Rentech Solutions can handle Erie laptop rental orders of all sizes.
Rentech Solutions is the leader in
quality projector rentals
for Erie, Pennsylvania. We can help when you're on the go. Traveling sales professionals and consultants call Rentech first. We deliver the presentation equipment they need to their hotel or customers' office. Using Rentech allows you to concentrate on your important material for
GE Transportation
and provides peace of mind that your projector rental will be there when you need it.
HP Laptop Rental
Conventions Serviced in Erie
Erie Civic Center
809 French Street
Erie, PA 16501
Hotels Serviced in Erie
Clarion Hotel Bel-air Conference Center
2800 West 8th Street
Erie, PA 16505
Universities Serviced in Erie