Bethlehem, Pennsylvania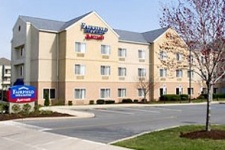 Rentech Solutions provides quality LCD projector rentals to Bethlehem customers. Our projectors are just the thing for power point or video presentations. With a seven foot viewing screen, we can make your professional presentation something that can't be ignored. Discuss your next projector rental in Bethlehem with one of our account managers and see what we can do for you.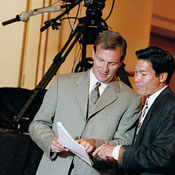 Computer rentals in Bethlehem, Pennsylvania are provided by Rentech Solutions. Choose from IBM, Dell or HP, we have the leading technology to meet your projects objectives. Rentech will help your company facilitate the next training event or conference. An experienced Rentech representative is waiting to provide you with superior service for your next computer rental in Bethlehem.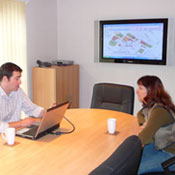 Call Rentech Solutions the next time you need to
rent laptop computers in Bethlehem
. Laptop rentals are perfect for offsite meetings and training seminars. We can assist with wireless networking, preinstallation of software and 24 hour tech support. A client had 24 laptop rentals delivered to a cabin for an offsite team building exercise. How could Rentech help you?
Renting AV equipment from Rentech Solutions is easy in Bethlehem. Call one of our friendly and knowledgeable account managers and we'll tailor a solution to your requirements. We deliver high quality PA systems, wireless microphones,
video cameras
and more. All our Bethlehem AV rental equipment comes with 24 hour support and we guarantee that your gear will be there on time and at a very reasonable cost.
IBM Notebook Rental
Conventions Serviced in Bethlehem
Hotels Serviced in Bethlehem
Best Western Lehigh Valley Hotel & Conference Center
300 Gateway Drive
Bethlehem, PA 18017
Universities Serviced in Bethlehem