Allentown, Pennsylvania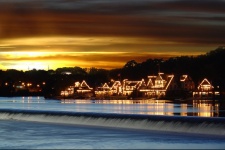 When you are in need of the latest technology for a project in Allentown, call Rentech Solutions. We supply equipment rentals from the top name brands in the computer, AV and projector industry. We offer long and short term rentals and will customize an order to fit your Allentown rental requirements. Our staff offers years of experience in the rental and leasing industry and we strive to deliver the best customer service in the field. When you speak with a rental agent from Rentech you can rest assured that we will listen to your concerns and provide you with the rental items that meet your objectives and budget.
Allentown business customers can rent computer
or AV equipment with confidence. Call Rentech to experience a professional rental company.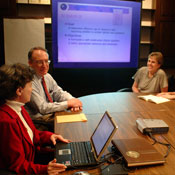 Call Rentech Solutions to discuss your next laptop computer rental or notebook lease. We deliver IBM, Dell and HP
laptop computers to Allentown, Pennsylvania
. Rentech Solutions can provide a single laptop for a business traveler or several hundred units for a corporate event at
PPL Corporation
. Allentown clients enjoy the speed and convenience of laptop rentals and the economy that laptop and notebook rentals provide. Let us put a laptop rental plan together for your next training event in Allentown. Leasing a notebook or computer could help a small business with keeping up to date with changing technology.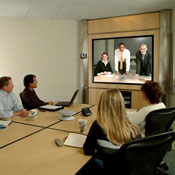 Rentech Solutions provides quality
projector rentals to Allentown clients
. We have a large inventory of projector in varying lumens and resolutions and are sure to have one that will suit your specific goals. We can supply presentation screens from four foot up to auditorium sized insta theaters. Renting a projector makes perfect sense for sales professionals and consultants in Allentown. Business client will love the delivery options available to Allentown. Call Rentech to discuss a projector rental for your next Allentown presentation.
Do you need to
rent AV equipment in Allentown
? At Rentech Solutions, we offer the latest tools in AV. We rent wireless microphones, speakers and mixing boards to make your event the best it can be. Call Rentech when planning a company picnic or festival booth in Allentown. Ask one of our experienced account managers about the 42" plasma display we offer for trade show booths or recognition events. Renting AV equipment is great for spicing up just about any event. Wedding planners and training coordinators will enjoy the terms offered on a variety of AV rental products. We maintain a huge inventory of specialty items to satisfy the diverse needs of Allentown customers. A business client recently called Rentech to provide TV's and DVD players to conduct an in house training event. Discuss your next event in Allentown with one of our associates and find out how a professional AV rental company can help make it something your group will remember for years.
Rent LCD Projectors
Hotels Serviced in Allentown
Days Inn & Conference Center
1151 Bulldog Dr.
Allentown, PA 18104
Universities Serviced in Allentown