Portland, Oregon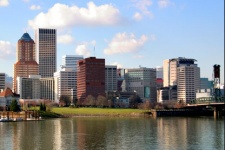 Rentech Solutions provides Portland, Oregon with customized packages for business and personal rental needs. We offer computers, laptops, notebooks, projectors and AV rental equipment. Every Rentech associate is trained in knowing the product specifications and capabilities of the equipment we rent out so you can feel confident that we will provide you with the right tools to get your mission accomplished. We also take pride in offering outstanding customer support from your first call to the completion of the rental because we want to earn your business again and again. Portland has counted on Rentech's years of experience in the rental industry and it is our goal to be your preferred vendor for all your technology requirements. Whether you are renting something simple like a 2000 lumen projector or something as complex as preconfigured notebooks, networking, AV equipment and auditorium screens for a conference for your top level executives, we will be here to help you every step of the way.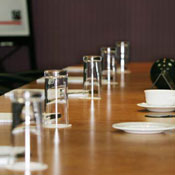 Call Rentech Solutions for your next
computer rental
project in Portland, Oregon. We offer the latest technology from all the top brands to suit your specific needs. We can customize your computer rental units with the software you need. Ask for our ghosting service when completing a computer lease so that your Portland rentals are ready to operate right out of the box. Rentech Solutions is Portland's number one dealer in laptop and notebook rentals. We offer solutions for business travelers and training professionals.
Rent a laptop
computer the next time you are out of town and want to stay in touch. We guarantee that your notebook rental will be the right solution, arrive on time and be the best value in Portland. Let one of our friendly account managers tailor a laptop rental package for you.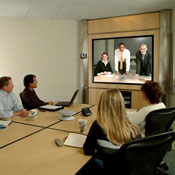 When you have an important presentation scheduled in Portland, call Rentech Solutions for a projector rental. We have available quality, light weight LCD projectors that are easy to set up and operate. All our projectors come with all the cables and accessories that you need as well as the product manual. We also offer 24 hour service on all projector rentals and can also get you a professional viewing screen and projector stand. We are here to take care of all your
Portland projector rental
needs. We deliver to your home or office and include a prepaid return label on all projectors that are shipped.
AV rentals
are provided to Portland, Oregon clients by Rentech Solutions. We have a large inventory of specialty AV products to supply the diverse needs of our Portland customers. We can deliver walkie talkies for large venues, PA systems for receptions, plasma displays for trade show booths and much more. We can assist you with company picnics and offsite meeting in and around the Portland area. Speak to one of our account managers to discuss your next event in Portland and see how a Rentech AV rental could help you.
IBM Laptop Rental
Conventions Serviced in Portland
Hotels Serviced in Portland
Universities Serviced in Portland