Oregon City, Oregon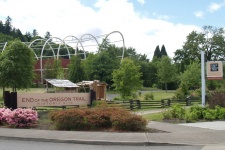 Looking for the
number one laptop rental company that delivers to Oregon City
? Call Rentech Solutions and experience our friendly knowledgeable laptop rental service. One of our pleasant and experienced account managers can custom tailor the right laptop rental for you. Our ghosting service will download all your specified software to each unit you order. Let a laptop rental in Oregon City save you time and money.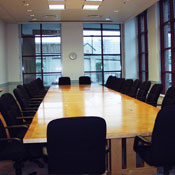 Computer rentals are a growing trend of competitive business in Oregon City, Oregon. Customers are enjoying the convenience of new technology for projects without huge cash outlays. We provide single rentals to clients who are spending the weekend in Oregon City in a hotel as well as 10 units to a company wishing to incorporate temporary office setups. What size computer rental contract can Rentech Solutions help you attain today?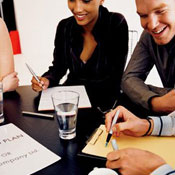 When planning for your next presentation in Oregon City, consider Rentech Solutions for a premier projector rental. We can supply you with a high quality
Epson Powerlite projector
or a host of many other brands that deliver a clear and professional power point or video presentation to
Benchmade
. We also make available 4 to 7 foot screens to use as an excellent backdrop. Schedule an Oregon City projector rental today.
Call Rentech Solutions to rent AV equipment for your next training event in Oregon City. We rent quality PA systems, DVD players, and plasma displays. Let us know what kind of event you have in mind and our talented associates can pair you up with a stunning AV setup within your budget. We'll help you get the most out of your time with excellent products and customer support. We want to be your preferred AV rental company in Oregon City.
Renting Notebooks
Hotels Serviced in Oregon City
Best Western Rivershore Hotel
1900 Clackamette Drive
Oregon City, OR 97045
Universities Serviced in Oregon City