Grants Pass, Oregon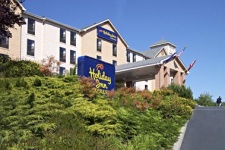 Call Rentech Solutions for laptop rentals in Grants Pass. We specialize in providing corporations and individuals with short term
laptop rentals
for special interests, business travel and offsite meetings. When you're on the go and don't want to have to risk your laptop on an airline, have us deliver a laptop rental to your destination. When you're through, send it back. Laptop rental in Grants Pass is easy, call Rentech Solutions today.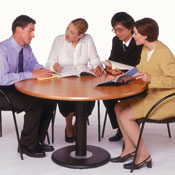 Let Rentech Solutions help you with a high quality projector rental in Grants Pass. Our LCD projectors are light and portable and can be delivered right to your location whether it is a hotel, office or residence. They connect easily to your laptop as well as DVD players for power point presentations and more. You could also rent a projector, DVD player and amplified speakers for a campground party or to show the big race.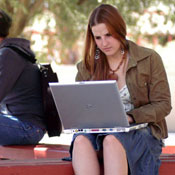 Rentech Solutions offers an extensive variety of AV rental equipment at Grants Pass's disposal. We offer many tools to make your next festival or presentation one to remember. PA systems,
digital camcorders
, digital cameras and much more is available to make your events in Grants Pass special. Call Rentech Solutions today. We'll customize an AV rentals package to fit any budget and application.
Rentech Solutions provides fast and convenient computer rentals in Grants Pass, Oregon. Your computer rental will arrive with your requested software preinstalled to save you precious start up time. All computer rentals are quality tested before they are sent out to ensure reliability. Let us supply the computers for your next conference or upcoming trade show. We can build up the perfect computer rental package to fit any need in Grants Pass, Oregon.
Leasing Projectors
Hotels Serviced in Grants Pass
La Quinta Inn & Suites Grants Pass
243 NE Morgan Lane
Grants Pass, OR 97526
Universities Serviced in Grants Pass