Clackamas, Oregon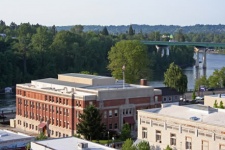 Call Rentech Solutions for your next projector rental in Clackamas, Oregon. We'll deliver to your company office or hotel so when the time comes for your important presentation you don't have to run around acquiring equipment. We also provide 4 to 7 foot screens, stands and accessories. One of our friendly and knowledgeable account managers can assist you in choosing a Clackamas projector rental that delivers the proper lumens and resolution capacity to get your presentation looking great.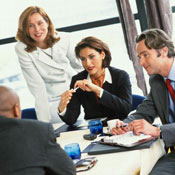 Call Rentech Solutions for your next
computer rental
in Clackamas, Oregon. We deliver high quality computer rentals that are preloaded with the software you request and tested for reliability. Renting computers makes sense for a temporary need or upcoming temporary project. You can get state of the art technology without the cost of long term purchase. Computer rentals in Clackamas are undoubtedly the most convenient and economical solution to short term business needs.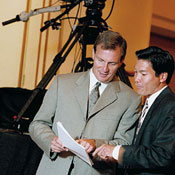 Clackamas customers get the best value in AV rental equipment from Rentech Solutions. We specialize in supplying PA systems, microphones, podium stands, digital camcorders and more to Clackamas clients. When you are having a business or community meeting and require
AV rental items
, give us a call. An account manager will help you with all your questions and concerns. Rentech Solutions guarantees your 100 % satisfaction.
If you're like most folks traveling these days, you can't go long without checking your email or playing your favorite online games. Rent a laptop from Rentech Solutions the next time you decide to travel to in Clackamas. We'll deliver to your hotel, when your trip is over put it back in the box and send it back, it's that easy. You won't have to bother with the extra luggage either. We also provide laptop rentals for business endeavors in Clackamas. Call today to discuss your next laptop rental need.
Rent Projectors
Hotels Serviced in Clackamas
Monarch Hotel & Conference Center
12566 Se 93rd Avenue
Clackamas, OR 97015
Universities Serviced in Clackamas
University of Phoenix Clackamas Campus
12550 SE 93rd Ave
Clackamas, Oregon 97015