Tulsa, Oklahoma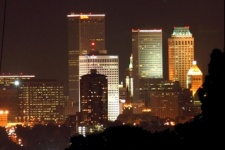 Tulsa, Oklahoma customers have relied on Rentech Solutions to provide the needed technology for their corporate and personal use for years. We maintain a huge inventory of rental items such as computers, projectors and AV equipment. Call Rentech Solutions the next time you need to
rent a laptop in Tulsa
. We offer the latest technology for community meetings, sales rallies and corporate events from the leading manufacturers. We offer one day rentals on all tools and have extended deals as well. Leasing technology has become popular for small business in the Tulsa, Oklahoma area. Even large corporations can benefit from the services we provide. Leasing equipment allows you to keep up with the latest technology without large capital expenditures. Keep your company's cash flow in line by utilizing the rental and leasing solutions provided to Tulsa customers by Rentech Solutions.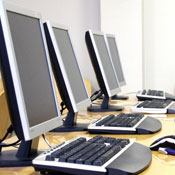 Are you searching for a
computer rental in Tulsa
? Rentech Solutions has what you need. Laptop rentals are one of the fastest growing trends for people looking for convenient and economical solutions to their technology needs. Call one of our friendly and knowledgeable account managers and we'll tailor the right Tulsa computer rental for you. Rent a notebook for temporary employees or special projects. Leasing computers and notebooks makes sense when you have a specific project in mind and don't need the equipment permanently. Rentech will keep your cost low to allow for maximum efficiency.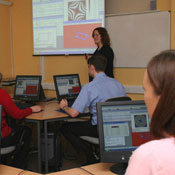 Rentech Solutions services
Tulsa, Oklahoma for LCD projector rentals
. Rentech's years of expertise helps to deliver a projector rental to Tulsa customers for business presentations to
BOK Financial Corporation
. Our staff will provide excellent tech support for your meeting. Our goal is to provide a quality projector rental product at affordable pricing. Call today for your next sales presentation in Tulsa. A Rentech associate will listen to your concerns and consider the factors that will determine the projector rental that is perfect for you. We want you to be completely satisfied when you call us for your projector rental needs.
Tulsa AV rentals
can be acquired from Rentech Solutions. Our company has a full inventory of AV rental items to meet the needs of Tulsa customers. Our corporate clients have a wide variety of AV rental needs including wireless microphones, PA systems, and plasma displays. We have the rental equipment to meet these demands. Speak with an experienced Rentech associate before your next offsite corporate meeting. Our company will focus on providing you with the AV rental products and services that meet your requirements and budget. Renting AV equipment for a retirement party will show appreciation for the years of service your employee dedicated to your company. A client recently obtained a plasma and DVD combo to display pictures of his valued employees at a recognition event. The possibilities are endless and Rentech keeps the cost down so that you can make full utilization of our services. Call Rentech to discuss your next special event in Tulsa and see how an AV rental may benefit you.
Rent A Computer
Conventions Serviced in Tulsa
Tulsa Exposition Center
21st and Pittsburg
Tulsa, OK 74159
Hotels Serviced in Tulsa
Baymont Tulsa
4530 East Skelly Drive
Tulsa, OK 74135
Universities Serviced in Tulsa
University Of Tulsa
600 S College Ave
Tulsa, Oklahoma 74104-3189