Muskogee, Oklahoma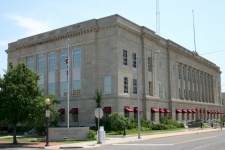 Need to rent a laptop in Muskogee? Rentech Solutions has the tools you need. One of our friendly account managers can assist you in customizing a project of any size. Whether you need one laptop for travel or one hundred for a corporate training seminar, we guarantee your Muskogee laptop rental will be the right solution to fit your needs.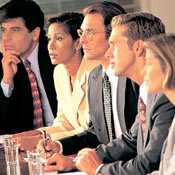 The next time you have a presentation in Muskogee, Oklahoma, call Rentech Solutions. We are here to provide you with a high quality LCD projector rental. Your production will come alive when you rent a projector and professional viewing screen. It's perfect for power point and web browsing applications. You can also attach a DVD player to it with ease.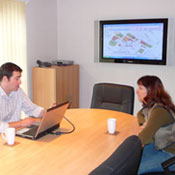 Organizing an event in Muskogee is simple when you rent AV equipment from Rentech Solutions. We offer high quality speaker systems, wireless microphones, and digital video cameras to make your event stand out from the rest. A 42" plasma display could be the element that puts your project over the top. It's just a call away when you decide to rent AV equipment in Muskogee with us.
Call Rentech Solutions the next time you need to rent a computer in Muskogee, Oklahoma. We offer the latest technology for community meetings, sales rallies and corporate event from the leading manufacturers. We offer one day rentals on all computer rentals in Muskogee and have extended deals as well.
Digital Projector Rental
Hotels Serviced in Muskogee
Holiday Inn Express
3133 Azalea Park Boulevard
Muskogee, OK 74401
Universities Serviced in Muskogee