Lawton, Oklahoma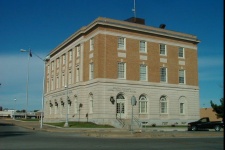 Lawton, Oklahoma customers are using Rentech Solutions to help with short term technology needs. We can provide computer rentals for corporate clients, looking to get a project done quickly. We also handle temporary office set ups for temp employees and business travelers. Lawton clients appreciate the convenience a computer rental from Rentech provides.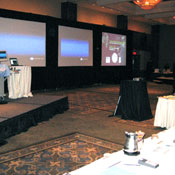 If you want to ensure your sales force is properly trained on your company's new software applications, call Rentech Solutions. We can help you facilitate a training class at
Great Plains Technology Center
with laptop rentals. Rentech will configure each laptop with your software, test them, and deliver them to your meeting place. When the training is done, we wipe all the drives clean to protect your confidentiality. Let Rentech handle your next Lawton training event.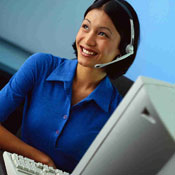 Traveling professional can use Rentech Solutions to deliver projector rentals to their presentation sites. We deliver to hotels and office buildings. Rentech makes projector rental easy with a full line of quality projectors, screens, and carts. Our company offers 24 hour support on all projector rentals in Lawton so you can feel confident that set up and operation will be a breeze.
AV rentals are provided to Lawton, Oklahoma by Rentech Solutions. We can help make your special day something for everyone to remember. Rentech has years of experience in the AV rental industry and we will customize a package to match any need and budget. Lawton customers will receive clean, organized AV rental equipment at the best price and backed by Rentech's excellent customer service.
Plasma Display Rental
Hotels Serviced in Lawton
Best Western Lawton Hotel & Convention Center
1125 East Gore Boulevard
Lawton, OK 73501
Universities Serviced in Lawton