Mansfield, Ohio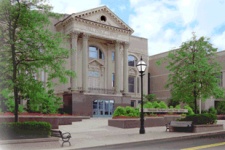 If you need to rent a laptop in Mansfield call Rentech Solutions and let on of our friendly and knowledgeable account managers tailor the right solution for your project. We can provide one laptop rental for your travels or several for your training events. Mansfield laptop rental customers can depend on Rentech's years of experience and friendly professional customer service.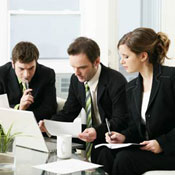 When it comes to computer rental in Mansfield, Rentech Solutions has you covered. We provide the best HP and Dell computers with incredible service and value. Call one of our dedicated account representatives to discuss your computer rental requirements for that next convention, sales conference with
AK Steel
,or a temporary office configuration. Renting computers in Mansfield from us is fast, convenient and cost effective.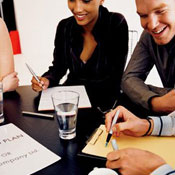 Call Rentech Solutions to schedule your next Mansfield projector rental. We supply state of the art LCD projectors and viewing screens for class reunions, recognition events and retirement parties. Just tell us the approximate number of people expected for your presentation and we'll suggest a projector with the proper amount of lumens to facilitate your needs. Rentech Solutions is the leader in projector rentals for any of your displays in Mansfield.
When you need to rent AV equipment in Mansfield, call Rentech Solutions. We offer top quality speakers, PA systems and wireless microphones for any event. Let us provide you with the technology you need at the right time and at the lowest possible cost. You can also rent a 42" plasma display to facilitate your visual presentation. Call Rentech Solutions and experience friendly AV rental in Mansfield.
Rent Computer Projectors
Conventions Serviced in Mansfield
Holiday Inn Hotel & Suites
Mansfield Conference Center
116 Park Avenue West
Mansfield, Oh 44902
Hotels Serviced in Mansfield
Country Inn Suites
2069 Walker Lake Road
Mansfield, Oh 44906

Universities Serviced in Mansfield