Lorain, Ohio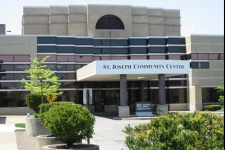 Rentech delivers laptop rentals to Lorain customers for a variety of reasons. Some are looking to equip traveling employees. Others companies need to complete short term business assignments. Some just need processing power until updated equipment can be purchased and implemented. Whatever your application may be, call Rentech and allow us to help with all your laptop rental requirements in Lorain.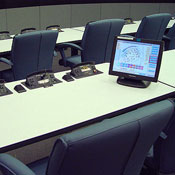 Rentech Solutions provides fast and convenient computer rentals in Lorain, Ohio. We can provide computer rentals for a temporary office or for a software trade show. Let us supply the technology for your next business conference. We can tailor a Lorain computer rental package to fit most any need. A dedicated Rentech Solutions employee is standing by to assist you with your computer rental decision.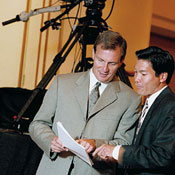 Rentech Solutions is Lorain, Ohio's number one stop for top of the line LCD projector rentals. We have the highest quality projectors available from Epson, Viewsonic, Dukane and Infocus. To make your presentation shine above the rest use a Rentech Solutions projector complete with accessories. We guarantee that our projector rental will be the right solution, arrive on time and at be a great value in Lorain.
All of Rentech Solutions AV rentals are tested and guaranteed certified before being sent out to your destination in Lorain. We offer Anchor PA systems, Plasma TV's as well as DVD players and more. From a holiday get together to a pressing company trade show, Rentech Solutions can help find the right AV rental to fit all your needs in Lorain. Rentech Solutions has provided computer equipment for The
Salty Critter Vermillion's Salt Water Aquarium Store
.
Rent A Projector
Conventions Serviced in Lorain
LCCC Learning Center
at St. Joseph Community Center
205 W. 20th Street, Suite M590
Lorain, OH 44052

Hotels Serviced in Lorain
Erieview Motel
2800 W Erie Ave
Lorain, OH 44052
Universities Serviced in Lorain