Columbus, Ohio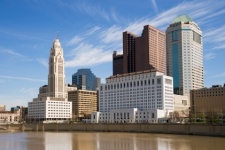 In the Columbus area Rentech Solutions specializes in every facet in the technology rental market. We can accommodate large venues that require various types of rental equipment and can provide the technical experience to make sure everything will be up and running flawlessly. We carry a full line of equipment including audio visual rentals, computer and laptop rentals, projector rentals, and digital camcorder rentals in the Columbus area. Rentals in Columbus are perfect for tradeshows, conventions, and business presentations that require the extra edge and leverage to be successful. Our knowledgeable rental staff in Columbus is available at your convenience to answer any questions on our offered services in Columbus.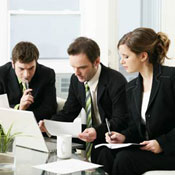 We specialize in wireless notebook rentals and
computer rentals in Columbus
. Our laptop rentals are ideal for trainings and large conventions where direct hands on interactions are necessary. Our name brand computer rentals can be configured to any of our client's specific needs and software demands. Our technicians are experienced with the latest technology and programs and are available to assist and consult with our customers in deciding the best laptop rentals in Columbus to fit their individual needs for their events. We carry only the top name brand quality computer rentals and laptop rentals trusted by today's professionals in the technology industry. With all our computer rentals in Columbus we provide any necessary accessories and networking equipment to ensure live communication between all users or to the World Wide Web through wireless access or land line connections. Please contact Rentech Solutions for more information in regards to our
laptops and notebook rentals available in Columbus
.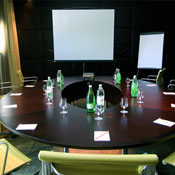 Our audio visual rental department is composed of experienced and passionate employees ready to meet and exceed our client's needs and expectations in Columbus. We offer high quality Av equipment rentals including: multiple channel audio mixers, a variety of microphone rentals, powered speaker rentals, and name brand digital camcorder rentals. All our
audio visual rentals in Columbus
are ready for instant setup and use upon delivery and come with accessories and custom length cables for advanced custom setups requiring specific cables. Our large inventory of camcorder rentals includes multiple recording formats to fit our client's needs for editing, recording time, picture quality, and audio quality. Contact any of our rental associates for details on our product line of Av rentals and services provided in Columbus.
Other valuable services offered to Columbus are our LCD projector rentals. We specialize in high lumen projector rentals for small and large venues, hotel conventions, tradeshows, and corporate business meetings with
Nationwide Insurance
. We service all projector rentals regularly to maintain our high standard that our repeat client base has known us to provide. Quality, dependability, and world class customer service is provided with every projector rental in Columbus to ensure every individual event will have a successful outcome. Our sales staff can provide valuable information and help make sure no details pertaining to your event and projector rental will be overlooked. With every projector rental we also can provide the projector screen rentals for large and small events throughout the Columbus area. Our projector screen rentals come in many different styles and sizes to accommodate various room and audience sizes. Please feel free to contact our audio visual rental team for answers to any questions on the many models of projector screen and
projector rentals available in Columbus
.
Infocus Machine Rentals
Conventions Serviced in Columbus
Hotels Serviced in Columbus
Hilton
3900 Chagrin Drive
Columbus, OH 43219
Universities Serviced in Columbus