Queens, New York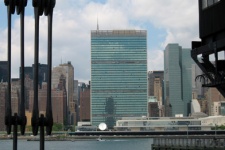 Do you need to rent AV equipment in Queens? Call Rentech Solutions for AV rental. One of our friendly and knowledgeable account managers will help you choose the right system to meet your needs. We rent plasma displays, microphones, mixers, camcorders and DVD players to help make your Queens event special.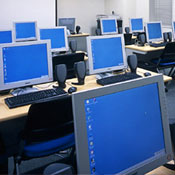 Rentech Solutions provides computer rentals in Queens. Our clients depend on Rentech's experience to customize computer rental packages that meet their goals. A client recently ordered fifty computer rentals to set up a marketing campaign at a local hotel conference room. The invitees could mingle to different computers, watch a short video and give their opinion and feedback. Call Rentech to see how we can help you with a Queens computer rental deal.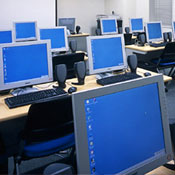 Laptop rentals are quickly becoming an essential business tool in Queens. Rentech Solutions is the leader in laptop rentals for companies looking to run training seminars and conferences. We supply quality IT tools complete with accessories and technical support. Our customers can feel confident that their needs will be met and their budgets will be maintained.
The next time you have a presentation in Queens, New York, call Rentech Solutions. We supply high quality LCD projector rentals. Your production will come alive when you rent a projector and professional viewing screen. It's perfect for power point and web browsing applications. You can also attach a DVD player or HDTV to it with ease. We offer one day and extended deals on our Queens projector rentals.
Rent Laptops
Hotels Serviced in Queens
Holiday Inn Laguardia
37-10 114 Street
Queens, NY 11368
Universities Serviced in Queens