Niagara Falls, New York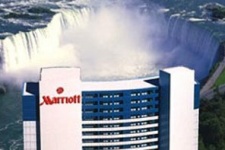 Searching for a laptop rental in Niagara Falls? Rentech Solutions has what you need. Laptop rentals are one of the fastest growing trends for people looking for convenient and economical solutions to their technology needs. Call one of our friendly and knowledgeable account managers and we'll tailor the right laptop rental for you. We have one day laptop rentals and offer extended deals to Niagara Falls customers as well.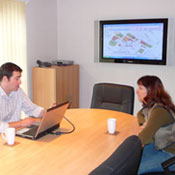 Call Rentech Solutions the next time you need to rent a computer in Niagara Falls. We offer the latest technology for community meetings, sales rallies and corporate events from the leading manufacturers. Rentech Solutions is also committed to providing excellent support on all our rentals. See our testimonial box to get an idea of our promise to our clients.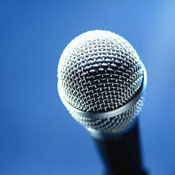 Call Rentech Solutions for a high quality projector rental in Niagara Falls. We'll help make your next presentation stand out. Just tell us the approximate number of people in your audience and we'll advise a projector with the proper lumens to get the job done. We also rent professional presentations screens and projector stands to Niagara Falls clients.
When you rent AV equipment in Niagara Falls from Rentech Solutions, you'll receive superior gear, excellent terms and 24 hour tech support. We supply PA systems, wireless microphones, digital video cameras and much more. AV rentals are perfect for your special event in Niagara Falls such as an offsite meeting, reception, or recognition event.
AV Rental
Hotels Serviced in Niagara Falls
Hyatt Regency
2 Fountain Plaza
Buffalo, NY 14202

Universities Serviced in Niagara Falls
Cheryl Fells School Of Business
2541 Military Rd
Niagara Falls, NY 14304