Mount Vernon, New York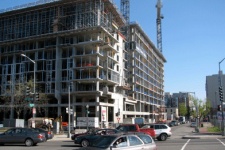 Call Rentech Solutions to schedule a laptop rental the next time you're planning a training event. Laptop rentals can prepare your workforce with hands on experience when your company is launching a new software package. A laptop rental could also come in handy for a business trip. Whatever the situation may be, we aim to provide a customized solution to all your Mount Vernon laptop rental needs.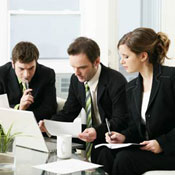 Computer rentals are provided to Mount Vernon, New York customers by Rentech Solutions. We specialize in supplying trade shows, conventions and conferences with a diverse set of IT tools. We also supply small business clients with added IT muscle without a huge capital expenditure. Allow Rentech to tailor a computer rental package to meet your requirements and exceed your expectations.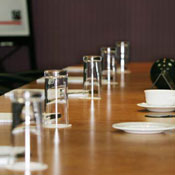 Rentech Solutions has projector rental available to Mount Vernon, New York clients. When you have an important presentation to do, let one of our account managers recommend the projector that best suits your needs. We have a large inventory of professional screens. We can supply a projector rental for a small office or a large auditorium. Call today to discuss your next assignment in Mount Vernon.
Are you planning a special event in Mount Vernon? Rentech Solutions can deliver AV rentals for any occasion. We stock PA systems, plasma displays, video cameras, and more. A client recently requested a one day rental of a digital video camera so he could film a commercial for his organizations retreat. See what Rentech can help you accomplish with an AV rental in Mount Vernon.
Audio Visual Rental
Hotels Serviced in Mount Vernon
Universities Serviced in Mount Vernon
Febbraio School Of Music
345 Locust St
Mt Vernon, NY 10550