Manhattan, New York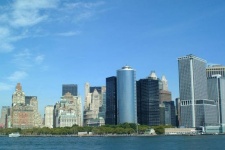 Rentech Solutions is Manhattan's premier site for all your computer rental needs. Let us help structure the technology for your next trade show or corporate event. We provide state of the art IBM, Dell and HP products. We can also customize each unit with your software when you rent computers from us. Manhattan computer rental clients will enjoy 24 hour customer support with each rental.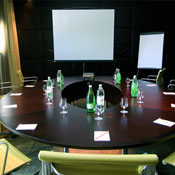 Call Rentech Solutions to discuss your next laptop rental in Manhattan. We deliver IBM, Dell and HP laptop computers to Manhattan, New York. Rentech Solutions can provide a single laptop for a business traveler or several hundred units for a corporate event. Let us put a laptop rental plan together for you.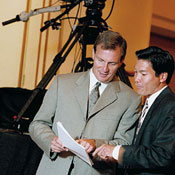 Rentech Solutions is Manhattan's number one stop for LCD projector rentals. We have the highest quality projectors available to make your presentation sparkle and we guarantee that projector rental will be the right solution, arrive on time and at be the best value in New York. We also provide professional presentation screens and projector stands to complete your package.
When you need to make a bang with your next offsite meeting, call Rentech Solutions for an AV rental. We are thrilled in helping you make a great impression. We provide microphones, speakers, DVD players, laser pointers and awesome plasma displays. Manhattan's restaurant clients package AV rental equipment with one of our LCD projectors and have a movie night for their customers. If you need to rent AV equipment in Manhattan, call Rentech.
PowerPoint Projector Rental
Hotels Serviced in Manhattan
Hilton Waldorf Astoria
301 Park Avenue
New York, NY 10022
Universities Serviced in Manhattan
Spanish-American Institute
Times Square 215 West 43 Street Second Floor
Manhattan, NY 10002