Albany, New York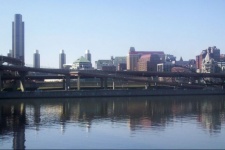 Rentech Solutions is Albany, New York's number one stop for high quality computer and technology rentals. With brand names like IBM and HP, we have the right tools to get your mission accomplished. We deliver your needed rental items to your doorstep to save you time and money. Just tell us when you need it and for how long and we'll do the rest. Rentech takes pride in providing Albany customers with superior service in the rental industry. We have account managers that offer years of experience and technical expertise to Albany clients. We understand the time and effort you invest in planning events for your company and we want to help by providing the rental tools you need with friendly and accurate service. When you speak with a Rentech Solutions representative you can expect to have your rental concerns addressed knowledgeably.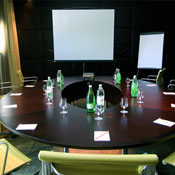 When it comes to
laptop rental in Albany
, Rentech Solutions has you covered. Call one of our friendly account managers to discuss your next convention, conference or trade show. Laptop rentals make great sense for traveling professionals and vacationers as well. Don't risk damage to or loss of your equipment on the airplane. Renting laptops from us is fast, convenient and cost effective.
Computer and notebook leases are available to Albany
customers to help address mid range projects. Charter schools have enjoyed the Rentech computer leasing experience. We provide the laptop leases for the needed time and save the school lots of money. Leasing a notebook allows you to upgrade to newer technology as it becomes available as well. Call Rentech to talk about your computer rental needs and we'll customize a rental or lease agreement that meets your needs.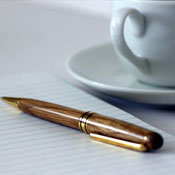 Planning a presentation or training seminar in Albany? Call Rentech Solutions to rent the Infocus LP850 projector. We also stock Epson, Viewsonic and Dukane projectors of all sizes and carry presentation screens to help complete your mission. We make projector rental easy in Albany. Clients use our projectors for a variety of reasons and we stock a large inventory of various projectors to meet their demands. We can assist with a projector rental to show a photo montage at your next reception. We also carry larger projectors that are better suited for auditoriums and outdoor events. A client recently obtained several rentals to project the background scenery at an outdoor play. Discuss your special occasion with one of our account managers and we'll put an
Albany projector rental
together for you.
When you need to make an impact with your next presentation, call Rentech Solutions for an
Albany AV rental
. We are delighted in helping you make a great impression. We provide microphones, speakers, DVD players, laser pointers and awesome plasma displays to Albany customers. If you need to rent AV equipment in Albany, we have it. Rentech has a large inventory of AV rental equipment and we are adding to it all the time. If there is a certain item that you just can't seem to locate, try us. We've brought in specialty equipment for clients that had no where else to turn. Call one of our experienced account managers to see how we could be of assistance to you.
IBM Laptop Rental
Conventions Serviced in Albany
Hotels Serviced in Albany
Holiday Inn
205 Wolf Road
Albany, NY 12205
Universities Serviced in Albany