Las Cruces, New Mexico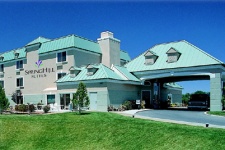 When you need additional computer power for a temporary office or company wide seminar in Las Cruces, contact Rentech Solutions for a friendly rental quote. Our HP and Dell computers feature ghosting to ensure your software is preloaded as well as protect you and your company's privacy. Call one of our friendly account managers to discuss how Rentech Solutions can best serve your Las Cruces, New Mexico business.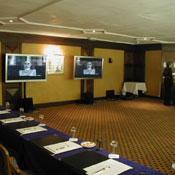 Laptop rental in Las Cruces is a great way to make movement with technology easy. Rentech Solutions offers Dell and IBM laptop rental with preinstalled ready to use software that helps you accomplish your assignments quicker. Rentech Solutions is a great way to get powerful portable laptop technology delivered at your convenience. Call Rentech and speak to an experienced, friendly employee about finding a solution for you.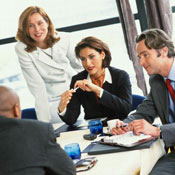 A projector rental from Rentech Solutions may be the ideal item for your next conference or family reunion in Las Cruces. Make Power Point presentations crisp and bright with our full line of high quality LCD projectors. Epson, Mitsubishi, Sanyo and other brands offer you a selection of LCD projectors for any size application. Rentech Solutions can help choose the projector that's best for you and your next Las Cruces meeting.
AV rental is easy and pleasurable with Rentech Solutions of Las Cruces Our AV selection is all encompassing. We offer plasma TV's for trade shows, PA systems and wireless microphone rentals to match your AV needs. Rentech Solutions will assist you with any AV rental requirements or questions you may have. Call Rentech Solutions of Las Cruces and allow us to make renting a viable solution for you.
Computer Rental
Hotels Serviced in Las Cruces
La Quinta Inn Las Cruces Organ Mountain
1500 Hickory Drive
Las Cruces, NM 88005

Universities Serviced in Las Cruces