Hobbs, New Mexico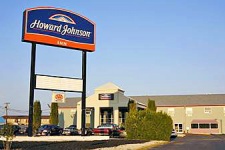 Rentech Solutions provides superior computer rentals in Hobbs, New Mexico. We deliver single computers and bulk orders at affordable rates. If you need to increase computer counts for a training seminar, we can get you the computer rental complete with all accessories. We offer daily, weekly, and monthly contracts on every item in our warehouse. Call to have one of our account managers put a plan together to fit your individual situation.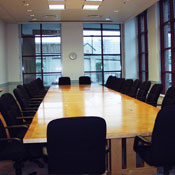 A laptop rental can make traveling much easier in Hobbs, New Mexico. IBM and Dell laptops are readily available from Rentech Solutions to give you freedom of travel. Pre-tested and ready to use software means more productivity at your next out of town meeting in Hobbs. Rentech Solutions customer support lets you rent a laptop with confidence and the guarantee of complete satisfaction.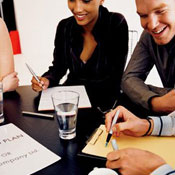 Your next business presentation in Hobbs can be highlighted with the use of Rentech Solutions state of the art LCD projectors. Projector rental is easy with Rentech Solutions experienced friendly associates. Epson Powerlite projectors as well as other high quality units are always in stock giving you great selection and application freedom that only Rentech Solutions can offer. Allow us to help plan a projector rental for you.
All of your AV rental necessities are only a phone call away. Rentech Solutions offers Hobbs a large selection of products that range from 42"plasma TV's to full Anchor PA systems. Digital camcorders, cameras and laser pointers are available as well. We at Rentech Solutions can help plan your AV rental in Hobbs for tasks you have questions about. Your satisfaction with all of our AV products is our number one priority. Call Rentech today.
Notebook Rentals
Hotels Serviced in Hobbs
Holiday Inn Express Hobbs, Nm
3610 North Lovington Highway
Hobbs, NM 88240
Universities Serviced in Hobbs
College of the Southwest
6610 N Lovington Hwy
Hobbs, NM 88240